Combe Chenin Blanc 2020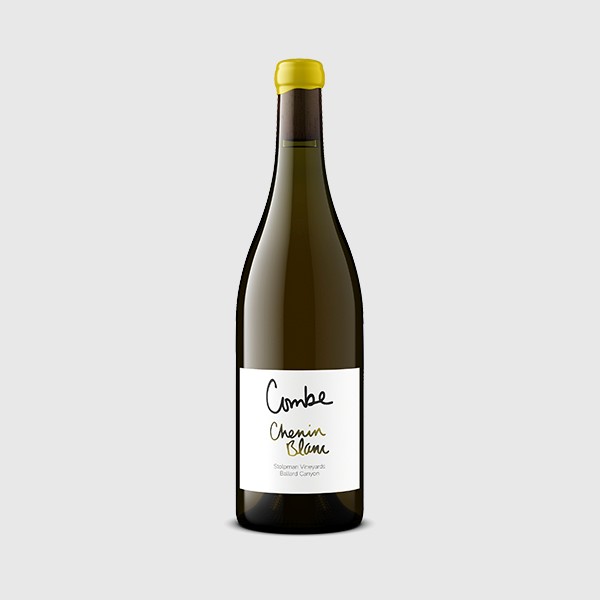 Stolpman Vineyards
Ballard Canyon
2020

100% Chenin Blanc
220 case production
Background
Pete Stolpman and Rajat Parr's Esoteric Partnership "Combe" means a "small sheltered valley within a vineyard" in French.
While researching for his second book The Atlas of Taste, Chenin Blanc winemakers in the Loire Valley explained to Rajat that in order to make bold, rich Chenin, the grapes must turn yellow, signaling ripeness. French winemakers who seek this style wait until the entire crop turns yellow, risking declining acidity, and potentially flabby wines. But armed with the passionate, full-time La Cuadrilla, we can make multiple picking passes nailing the yellow fruit for texture while still retaining balancing acidity.

VINEYARD
Components : Block 4 Chenin Blanc
Harvest Date : August 25 & 26, September 9, 2020

WINERY
Vinification : Crushed and Free Juice Drained
Vatting/Fermentation : Fermented in second-fill and neutral 500L French Puncheon
Cooperages & Elevage : Aged 10 months in second-fill 500L French Puncheon

SENSORY
A serious, singular, powerful, Chenin Blanc unrivaled in America. Savory from start to finish, Lemon and toast give way to fleshy tactile depth shot to the surface with a crunchy tang. Quince, Bergamot, and hints of turmeric. Large and in charge like a gracefully fierce lineman with virtually no body fat.
12% Alc by Vol.

Wine Specs
Appellation
Ballard Canyon
Vineyard Designation
Stolpman