Combe Trousseau 2020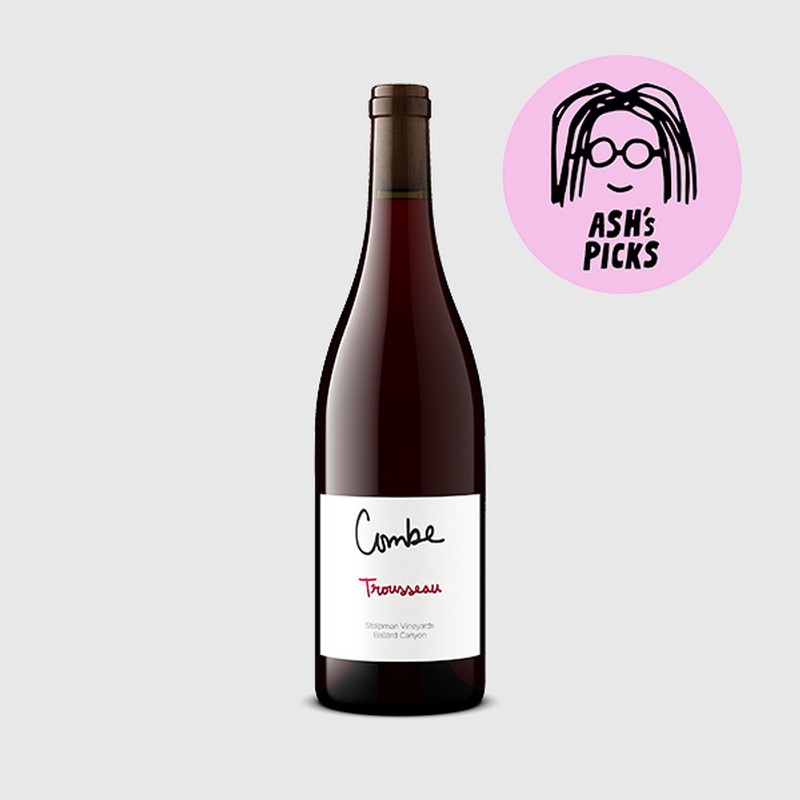 Background
Pete Stolpman's esoteric project is labeled "Combe" referring to the French word for a small sheltered valley within a vineyard. Sometime around 2010, Pete became convinced of the great potential for the pale red Trousseau grape on the Limestone soils of Stolpman Vineyards. We decided to make a light red Trousseau and a Trousseau Pet'Nat. The first vintage for the Trousseau wines was 2014, and we now have 3.5 acres planted to the varietal. Our 1.5 acres of Chenin began producing in 2016. We blended the tiny first crop from our .5 acres of Mondeuse into the Vin Gris. In 2020 Mondeuse added color and acidity to both the Combe Pet'Nat and Vin Gris. In 2020, Jessica Stolpman made just a few cases of a Savagnin-Chardonnay co-fermentation from the very first grapes of Savagnin produced from Stolpman. The 2 acre block of Savagnin will perhaps produce enough wine to sell in 2021, 2022 at the latest.

Vintage
The 2020 vintage started with much needed late rain in March and April. The cold moisture pushed back bud break and set up an anticipated late harvest. Ripening then accelerated after late season heat waves. We harvested Trousseau after the most significant heat wave, but the vines seemed unperturbed by the baking conditions. We attribute the vines' resilience to their age, most fruit came from mature 26 year old plants, and the remainder came from strong, young own-rooted vines. The 2020 Trousseau clusters arrived small and tight – leading to an remarkably flavorful wine.
At The Winery
Vines grew naturally balanced in 2020 to harvest a healthy crop. Trousseau becomes much easier to make in these conditions as we don't have to fret about tannin over-extraction that might detract from the deliciousness quotient we have all come to love about this wine. We defaulted to what has become our standard Trousseau winemaking, leaving 1/3 of the fruit whole-cluster to enhance the cuvee's savory character.
Sensory
Utterly mashable with a serious edge. Light red fruit with notes of whole-cluster dried herbs. It is tough not to fall in love with 2020 Combe Trousseau, fruit purity, velvety texture, and intriguing dry tactile notes.
Wine Specs
Appellation
Ballard Canyon
Vineyard Designation
Stolpman