Combe Vin Gris 2022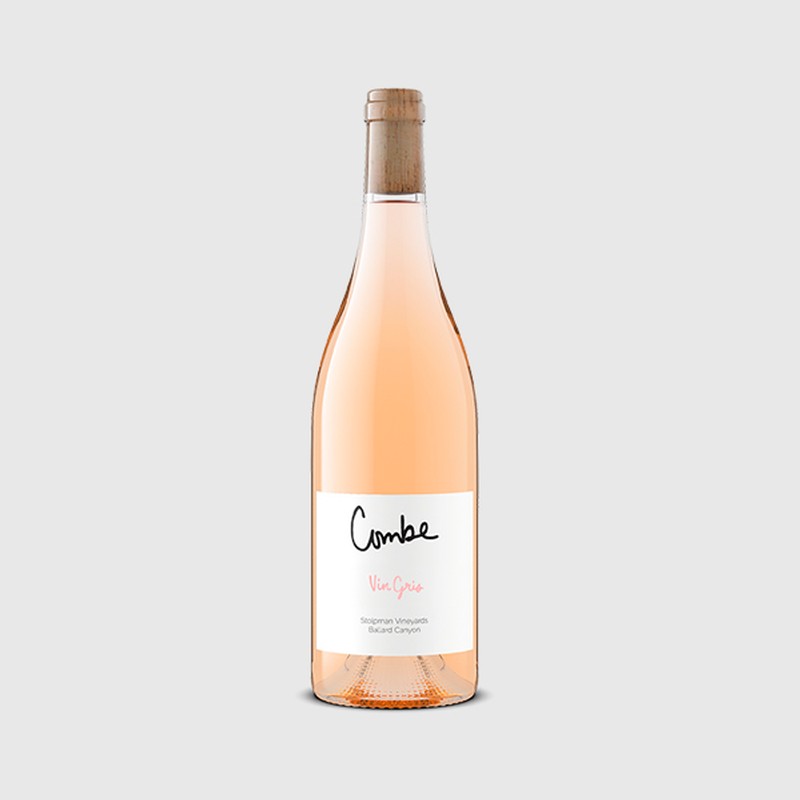 Background
Pete Stolpman and Rajat Parr's Esoteric Partnership "Combe" translates to a small sheltered valley within a Burgundian vineyard.
When Rajat Parr began making Chardonnay alongside Stolpman in the Lompoc Wine Ghetto back in 2010, he immediately campaigned to plant Trousseau on Stolpman's Ballard Canyon Limestone soils. Vignerons in Jura seek out Limestone for their Trousseau plantings, and Rajat theorized that Trousseau, a varietal that often has difficulty achieving ripeness, would flourish in the sunny, arid Ballard Canyon wind tunnel.
2014 marked the first vintage of Combe Trousseau and Combe Troussea Pet'Nat. In 2017 we made our first Vin Gris of Trousseau from pink clusters that never achieved full verasion. Trousseau now accounts for 3.5 acres at Stolpman, and the Combe line has also expanded to include Chenin Blanc. In 2020, one small half acre block of Mondeuse came online to naturally acidify both the Pet'Nat and Vin Gris of Trousseau.
The latest varietal to be planted for Combe, Savagnin, will make its debut in 2023.
Vintage
Cold and windy conditions in the spring, combined with a second consecutive year of drought, led to a small crop with bursting flavor concentration. We forecasted a late harvest until a Labor Day heat wave sped ripening up across the board. We picked the Trousseau for the Vin Gris well before the heat wave and the Mondeuse the night prior to the first day of heat.
Sensory
The 2022 Vin Gris smells like Spring-time in the vineyard with lupins and wild flowers abounding. Fiery, energetic red fruit glimmering within ruby red grapefruit, orange oil, and golden pineapple kissed with the softness of creamy coconut milk. The slightly hazy appearance belies a mouth-fillling texture that is then cut by razor sharp linear acidity. The Vin Gris then finishes fresh and clean.
Wine Specs
Appellation
Ballard Canyon
Vineyard Designation
Stolpman