Crunchy Rôastie 2021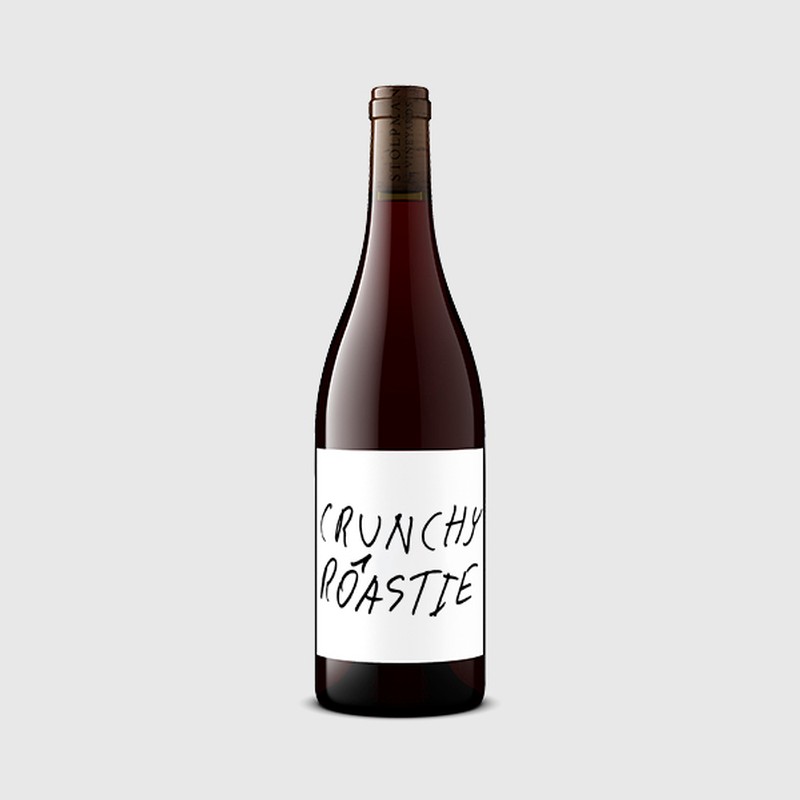 Background
We pick Syrah early while still "crunchy", with high acidity and low potential alcohol. Then, we utilize whole-grape, un-crushed carbonic fermentation so as not to extract coarse, under-ripe tannin – leaving the wine feathery and chill-able. To ensure a pure, luscious fruit profile we utilized the age-old Cote Rotie "Roasted Slope" method of co-fermenting a small percentage of Viognier that heaps on pretty floral aromatics to the darker, brooding Syrah profile.

Vintage
The cold spring led into an even, moderate 2021 growing season. A later year than normal fostered slow ripening while retaining balancing acidity. Syrah grapes remained taut and round and we were able to make picking calls over a three week period in September and October.

Sensory
A popping, lively, super-fresh nose and palate combines red fruits and firm boysenberry with a thick coat of riper yumminess. Rolling along with the fruit are fat green Castelvetrano olives giving girth around a crackling lightning-bolt crunchiness. The finish turns ultra fine with tannins not coming into play, but instead a smooth, succulent dryness made playfully romantic by lingering red fruits still singing a high note.

Wine Specs
Appellation
Ballard Canyon