Estate Syrah 2012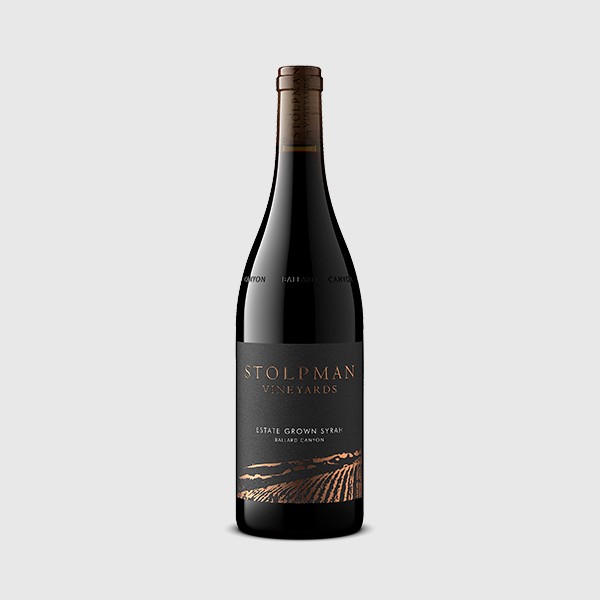 Background
Packaged in the new Ballard Canyon etched Syrah bottle and updated label, the change in appearance signifies the entirely new playing field for Estate Syrah. On rare occasions do I come across a wine that smells so good I don't need to taste it, instead satisfied with taking deep breathes, nose stuck into the stem. This wine is one of them.
Vintage
The wine is darker than previous vintages despite no extra effort to extract skin pigment. The predominant aromas reflect the color in showing primarily black and purple fruits with lighter red on the periphery. If I had to pick an actual smell, I would pin fresh berries over heavy cream. Woodiness lingers behind the attractive perfume integrated through fermenting on dry-farmed stems rather than aging in new oak. As the bottle opens up, more vervy red fruit shines through the nose and the wine gains complexity. To appreciate more of what the 2012 Estate Syrah has to offer, decant or open an hour prior to serving.
Sensory
When I finally get around to tasting the wine, the body flows smoothly through the mouth without rustic textures often present in our young Syrahs. The wine already shows great integration but I sense pent up energy. This wine will further blossom in the coming few years. There is a touch of bloodiness backed by graphite on the finish. Fruit persists long after swallowing and although noticeably dry, the tannins are already fine. As I savor the flavor, I think of our dirt, the fine clay dust and crunch of churned Limestone chunks. Part of the dry chalkiness on the after-taste comes from the 50% whole-cluster fermentation.
Wine Specs
Appellation
Ballard Canyon
Vineyard Designation
Stolpman