GDG Gamay 2020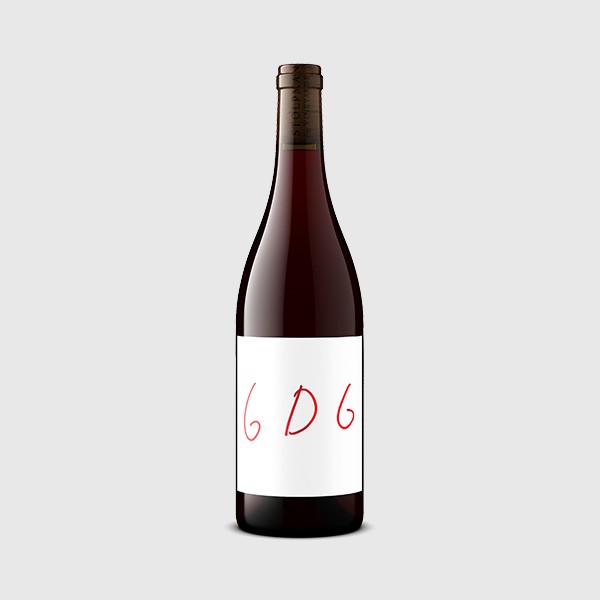 Background
We own-rooted our first Gamay block back in 2016. The vines have struggled to establish themselves in the extreme Ballard Canyon wind and diurnal shifts. The yields remain very low. We have now grafted 3.5 additional acres of Gamay onto rootstock. The new Gamay blocks will begin producing in 2021. In the meantime, we are augmenting our production with our favorite Gamay vineyards in Santa Barbara County.
As one of the new members of the Stolpman Syrah So Fresh Family, Carbonic and no sulfur added - GDG Gamay comes with a label hand-written in Ruben's beautiful penmanship. When Tom Stolpman arrived at Villa Angeli one Friday afternoon in early 2016 he noticed some re-plantings in Block 6. He asked me what we had planted and I answered, "oh, that's the new Gamay!"
"You Planted GOD DAMN GAMAY?"
"Well, at least we have a name for it now!"
Vintage
All Gamay was picked directly following a 2020 Labor Day heatwave. Because we jumped on the harvest so quickly, the wine is a bit lighter in color, and brighter than past vintages.
Sensory
The vibrant bright red color and clarity belies the high-toned fruit purity in the mouth, backed with the pine and hops of whole-cluster fermentation. The Zing level is high, crunchy to the max. Mashable in a savory, structured, refined sort of way.
Stunning upon its "So Fresh" release, I'm also looking forward to watching the GDG unfurl into a deeper, fleshier space.



Wine Specs
Appellation
Santa Barbara County