Hilltops Syrah 2016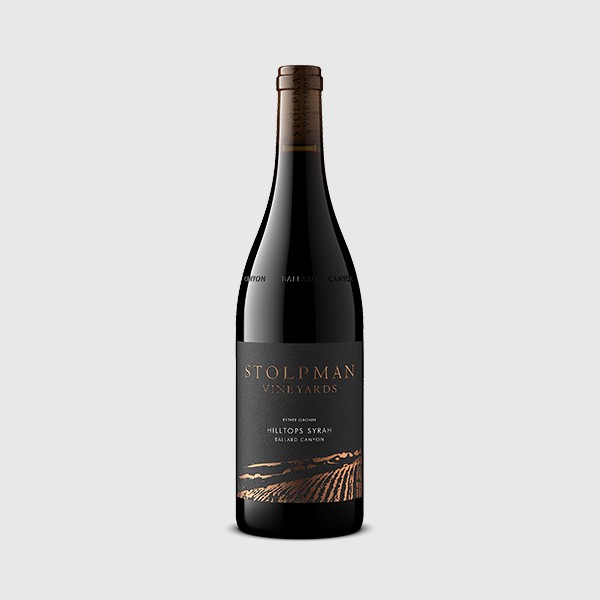 Background
We originally selected barrels of Hilltops Syrah from each of the three ridgelines in the vineyard. Up here, rocky topsoil and wind exposure combine to limit yields for more flavor intensity. Since 2008, Hilltops Syrah has been selected from only the center hilltop of the vineyard that is planted at high density. Vine competition and less fruit per vine results in even further depth.
Vintage
With optimal ripeness approaching along with two heat waves forecasted, La Cuadrilla jumped into over-drive the first two weeks of September. We picked all of our ultra-premium Syrah prior to the heat. We follow Gerard Chave's famous quote handed down to local Syrah legend Bob Lindquist: "If you think today is the perfect day to harvest your Syrah, you should have harvested yesterday." The wines are still rich and delicious - but with life and vibrancy – the latter characters would most likely have been baked out of the fruit if hung on the vine through the heat.
At the Winery
With a focus on suppleness, the majority of fruit is de-stemmed for Hilltops Syrah. The sorting crew only leaves the yellow/brown lignified stems intact with the grapes. 50% once-used oak, only saturated by white Roussanne for a year, imparts perhaps a hint of oak sweetness to the wine.
Sensory
A gush of happy red and purple flowers – seemingly out of some utopian fairytale vision - sweep from the nose through the finish. A verdant, dense forest aspect supports the chirping whimsy while lending a sense of fertility and rotund jubilance. A citrus spray of tangerine peel illuminates the entire scene with an energetic glow. Clearly one of the prettiest Hilltops Syrah Bottlings to date.
Wine Specs
Appellation
Ballard Canyon
Vineyard Designation
Stolpman