Para Maria Case 2018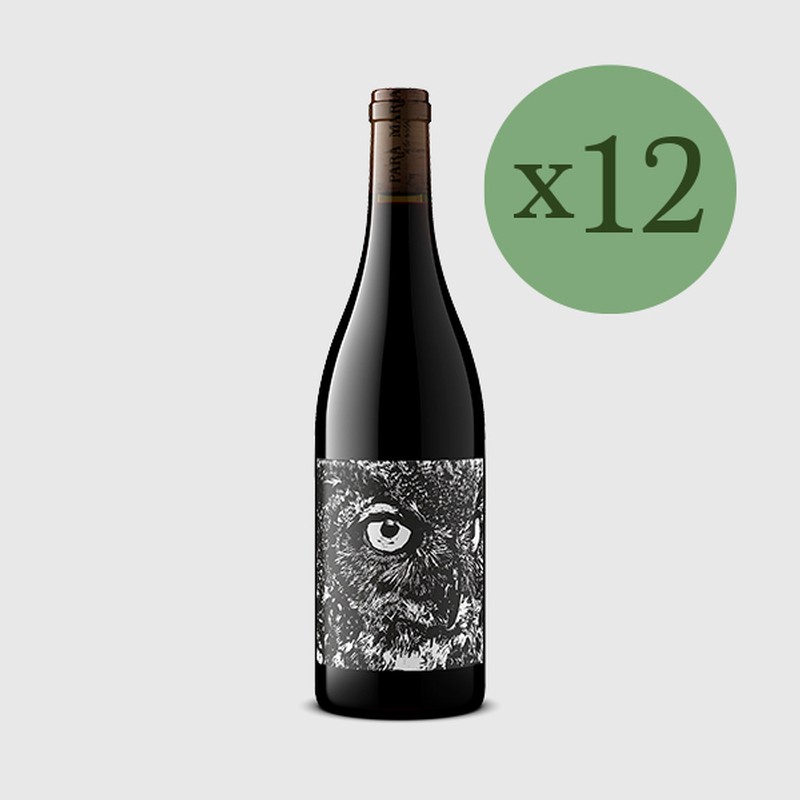 Item Ships: Dec 6, 2021
This item includes 12 - 750mL bottles of Stolpman's 2018 Para Maria Red.
Background
Maria Solorzano, this wine's namesake, appears shy around visitors and she is always quick to smile. For anyone that sees her in action, it is clear that she leads by the example of her hard-work. Most comfortable in her routine of perpetual motion out on the vineyard – Maria runs perhaps the hardest working, most passionate vineyard crew in the world. On a daily basis, she teaches La Cuadrilla new techniques to execute a constant barrage of experiments – often adapting on the fly – figuring out practical ways of farming ridiculously high-density vineyards by hand or training canopies for ideal shading and wind-flow. Label Art: The nickname for villagers from Santa Cruz, Jalisco; Maria's hometown, is "Tecolote" – or night owl. The name stems from the popular late night parties thrown in the town. Maria and La Cuadrilla also turn nocturnal for three months out of the year to harvest in the cold night air for maximum freshness. A resident female Great Horned Owl is the most prolific rodent control beast on the vineyard. The Para Maria Brand is a 50-50 partnership between the Stolpman and Solorzano families.
Vintage
The 2018 vintage will forever go down as the year of zero Santa Anna Heat Waves. Every other year in Santa Barbara County, we must strategize around accelerating sugar accumulation and weakening vines caused by the typical August or September heat events. 2018, without any extreme heat, allowed for depth, amazing phenolic ripeness, AND allowed for acids to remain bright and balancing. In short, if you don't like these wines, I'm not sure you like wine at all.
At the Winery
The 5th vintage of Para Maria marks a first: we repeated the same methodology two years in a row! Every year prior, we made an incremental increase in the percentage of both Carbonic Fermentation and Petite Verdot in the blend. After assembling and bottling the 2017 cuvee right before the 2018 harvest, we wouldn't dare change a thing in our over-arching approach – the 2017 was that great. So we rested, ate tacos, and repeated. Lucky for us, the 2018 is the vintage of our lifetime, so it might one day even eclipse our beloved 2017 blend.
Sensory
2018 Para Maria first seduces with wafting blueberry compote straight out of the bottle. Buffering the blueness lies a deeper chocolate malt below and then a fiery, spicy red energy above. The wine strikes an impressive breadth of tactile sensation from the rich and robust to a freshly cut edge – to me this is the whole point of combining elements into a red blend and when well executed like the 2018, the different elements launch the wine into the category of authentically fine wine. There are layers to delve into here, and they begin to unfurl with time open in a decanter or months/years in bottle. This is a "thinking man's wine" at the price point that a "working man" can afford. If you love great red wine and you enjoy it even more when you know it was the biggest steal of the decade you might consider squirreling away multiple cases. If you only enjoy $100 bottles of wine because that's the way you know it's good, we make expensive wine too.
Wine Specs
Appellation
Santa Barbara County