Petite Sirah 2012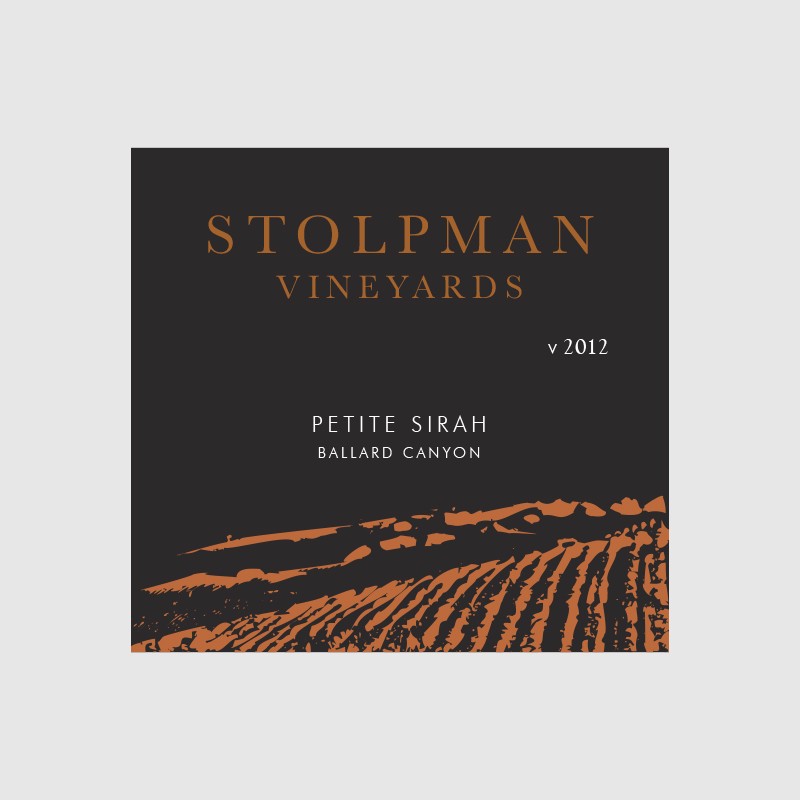 BACKGROUND
After seeing the success of Syrah through the 1990s, we experimented with a 3.5 acre block of Petite Sirah, grafted on to the last Bordeaux vines in the vineyard. Fed by 22 year old dry-farmed roots, Petite Sirah from Stolpman Vineyards shows inky black, meaty, and boasts pronounced tannins on the robust finish. Because our heart lies with true Rhone varietals, namely Syrah, this is likely the last vintage of varietal Petite Sirah under the Stolpman label.
VINTAGE
While the 2013 Petite Sirah tasted so intense, mean, and tannic, we declassified all of it into La Cuadrilla, the characteristic "float through the palate" mouthfeel of 2012 gave us the opportunity to bottle an accessible, interesting Petite Sirah as our final effort with the varietal.
AT THE WINERY
De-stemmed prior to fermentation and aged only in small, neutral barrels; we made every move to calm down the potentially vicious Ballard Canyon Petite Sirah. The characteristic black, big, and tannic grape is always exaggerated by our dry-farmed small berries and abnormally thick skins – the skins serve as the grapes' armor to fend off peak heat in the 90s and chilly night-time lows in the 50s. We waited to bottle the potent inky wine until after the 2014 harvest. 25 months spent integrating and softening in barrel lent interesting layers of flavor to the sometime monolithic varietal. We then held the wine in bottle for 11 months to allow it to round out and the fruit to open.
SENSORY
Ripe aromas of baking spice and blueberry pie waft above earthiness, dried straw, and a firm tannic structure. Secondary flavors of coffee and meatiness offer complexity and the wine certainly benefits from its time spent evolving in barrel and bottle. A unique combination of Old World maturity and gaminess paired with a largess only achievable in the New World.
Wine Specs
Appellation
Ballard Canyon
Vineyard Designation
Stolpman