Ruben's Block Vertical 2012-2017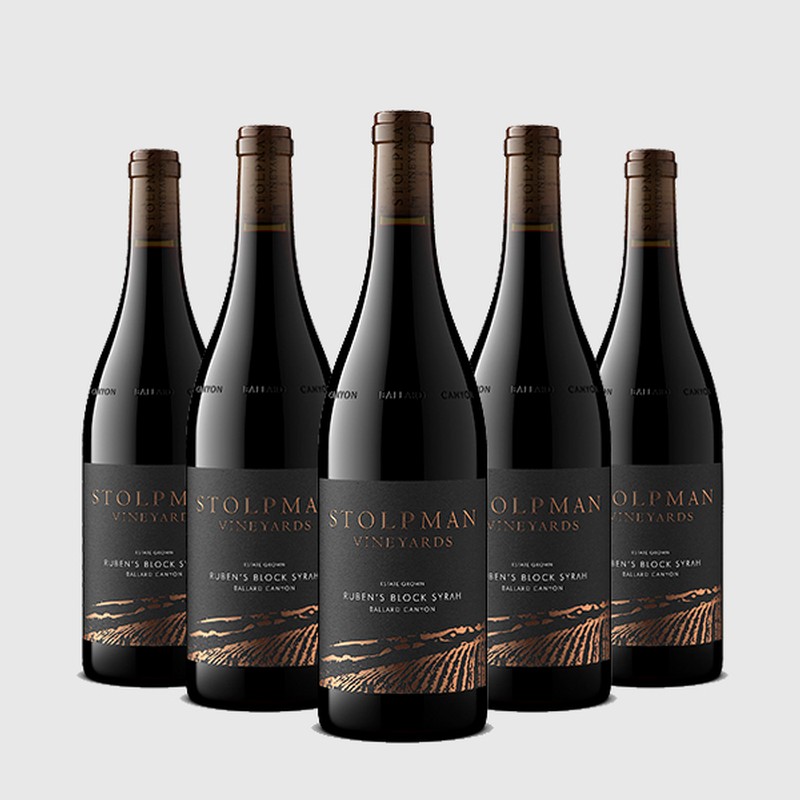 Ruben's Block 2012-2017 Vertical: The End of an Era
This pack includes one 750mL bottle each of our 2012, 2013, 2014, 2015, 2016 & 2017 Ruben's Block.
In 2007, Ruben Solorzano own-rooted special Syrah vines at the extremely tight spacing of 6,000 vines/acre, spaced just 2.5'x3' apart, with no room for mechanization. Each vine on this steep, one acre hillside, yields only 2 tiny, concentrated clusters.
Once the extraordinary 2012 vintage matured in barrel, we realized this technique gave us a Syrah superior to anything we had bottled before, so in 2013, we began to plant other special "pre-clonal" Syrah strains in the same manner. The first release of these new plantings, the 2018 Great Places August James Syrah, sold out immediately. Now with the release of the 2018 vintage, Ruben's Block, as the founding vineyard for this revolutionary planting technique, became the Great Places Ruben Solorzano wine.
The Great Places brand, reflecting only small pre-clonal, own-rooted, 6,000 vine/acre, hand-farmed Syrah blocks on our most coveted Limestone hillsides; is named after the Grandes Places parcel within Cote Rotie.
Now that we've retired the "Ruben's Block" label, we are proud to offer this once-in-a-lifetime opportunity for our wine club members to collect the "hay day" of our Ruben's Block production. 6 tremendous vintages once we dialed in optimal winemaking techniques to harness the raw power of these intense grapes.
2012 Ruben's Block Syrah : 94 Points International Wine Cellar, 93+ Points Vinous, 93 Points Wine Advocate
2013 Ruben's Block Syrah : 92 Points Vinous, 92 Points Conn Guide
2014 Ruben's Block Syrah : 96 Points Conn Guide, 95 Points Jeb Dunnuck,
2015 Ruben's Block Syrah : 95 Points Conn Guide, 94 Points Vinous
2016 Ruben's Block Syrah : 94 Points Wine Enthusiast, 93 Points Conn Guide
2017 Ruben's Block Syrah : 95 Points Wine Advocate, 95 Points Conn Guide, 95 Points Jeb Dunnuck
Wine Specs
Appellation
Ballard Canyon