Sun & Earth 2017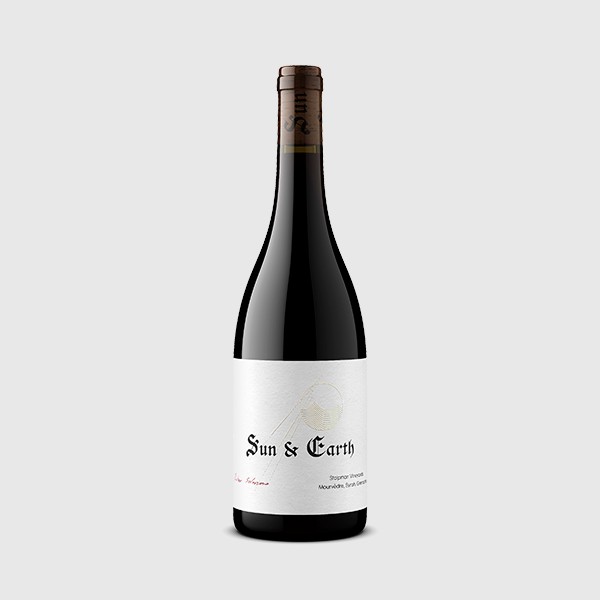 Background
The secret is out. Ruben Solorzano is on top of his game. He farms the best vineyards in Santa Barbara County. Here at his home site, Stolpman Vineyards, he pushes the limits of what was thought possible in the realm of California Viticulture. Our Para Maria partnership wine, has been a wild ride and while we enjoy getting both families together and enjoying Para Maria wines, there was one last piece missing to the story. The idea that Ruben IS the vineyard. While Ruben planted and farms the stunning Para Maria grape sources from the western edge of STA Rita Hills through Happy Canyon, he doesn't own them. Even if it is just a retirement plan, we all have the romantic notion of tending our vines in the cool of the morning, topping a few barrels, and serving special guests a meal overlooking our land in the evening. Lucky for everyone, four fallow acres lay behind Ruben and Maria's home on Stolpman Vineyards. In 2015 we hatched the plan to give this land to the Solorzanos. The future site of their Estate Vineyard, which they named Sun and Earth – a translation of Solorzano. In early 2016, after a winter of much soul-searching, Ruben and Maria planted exactly the combination of varietals they envisioned for their perfect wine – Mourvedre, Syrah, and Grenache. The goal is to make a co-fermented bottling each vintage, meaning, each varietal will ferment together rather than blending later in the winery. Co-fermenting means the final profile is set in stone up front, direct from the vineyard, all about terroir (and the vineyard work that got it there). A little something can't be added later to help out. The lofty ambition of co-fermenting is that the flavors of the different varietals marry as juice turns to wine – these foundational flavors will be uniquely different than the same wine fermented separately.
Vintage
The young, strapping own-rooted vines would have fought through anything our Ballard Canyon climate could have thrown at them in 2017. Luckily, this late ripening block only had to shrug off a few minor heat spikes prior to peak ripeness. The beauty of these inaugural vintages from own-rooted high-density blocks = each vine naturally only gives us one perfected, highly concentrated cluster – there will never be another 2017 Sun + Earth!
At The Winery
Because Sun + Earth should only highlight Ruben's perfection in the vineyard, we remain vigilant, yet hands-off with this fruit as it ferments. Because there were so few grapes in each tiny 2017 cluster, we decided to de-stem all of the bunches to eliminate potentially intrusive green flavors. Ruben foot trod the grapes to initially break out the juice, and apart from an occasional affectionate Padrino "push" down, we relied on pump-overs to circulate the juice over the skins.
Sensory
Next-level intensity with fierce red fruit worthy of worship rather than simple enjoyment. The flavors surge and burst through the mouth into the deep unconscious mind unlocking emotions and feelings – it is OK to cry. Along the edges of that bloody-rare pure redness lies a touch of char as if through this wine, we are eating some mythically perfect cut of sweet protein.
Wine Specs
Appellation
Ballard Canyon
Vineyard Designation
Stolpman