Syrah So Hot 2018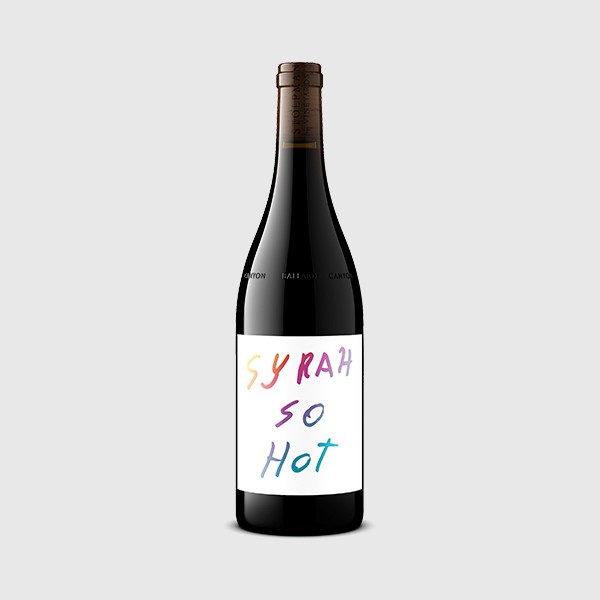 Background
As we enjoy French Syrah, especially wines from Cornas and St. Joseph, we ask ourselves, "how we can make softer, more feathery Syrah in Ballard Canyon?" Although we pride ourselves in bright energy and balance in all Stolpman Syrah cuvees, when compared to our favorite French wines, our wines are richer and more coating. Firmer tannin develops from skins that must ward off intense sun and then those skins must be hearty enough to insulate against 40 degree drops in temperature every night. Concentration comes naturally from dry farming in a region that receives no rain during the growing season. If we leave our Syrah grapes uncrushed through fermentation, the texture and flavor from our thick Syrah skins become less invasive. We have the opportunity to make a delicate, pretty wine. Picking at slightly lower sugar level and fermenting without Oxygen gives the wine further lift and brightness. Completely withholding Sulfur allows for fruit purity and a naked openness and approachability. Super yummy when young. "Syrah So Hot" reflects the fun, utterly delicious style of wine we are making, while recognizing that Natural Wine is extremely trendy at the moment. As part of the Stolpman So Fresh line of carbonic, low-no Sulfur wines, we use Ruben's writing "Syrah So Hot" in a gaudy hologram foil for the label.
Vintage
Heat spikes define vintages in Santa Barbara County. We are blessed to farm without fear of rain, rot, hail, and humidity. In 2018 the only heat wave we suffered through arrived so early, on July 7; that it didn't impact the fruit ripening or quality. The summer turned into a moderate, steady, dream year when acids hung high as sugar slowly accumulated and intense, nuanced flavor developed. 2018's long, gradual build in sugar and flavor rewards our carbonic wines in particular, as we always risk making light, primary wines when we don't actively extract the flavors and textures of the grapes' skin, pulp, and seeds.
Sensory
It's tough to describe how an intense boysenberry, dark-chocolate profile can be so fresh and airy yet 2018 Syrah So Hot somehow combines this depth and darkness with happy brightness. Hovering just under the high-toned fruit lies crunchy dried herbs and some savory olive tapenade. When young, leave the bottle open for at least an hour or decant to allow for the wine to flesh out and become more intriguingly complex rather than just fun and super yum.
Wine Specs
Appellation
Ballard Canyon
Vineyard Designation
Stolpman