Syrah So Hot 2019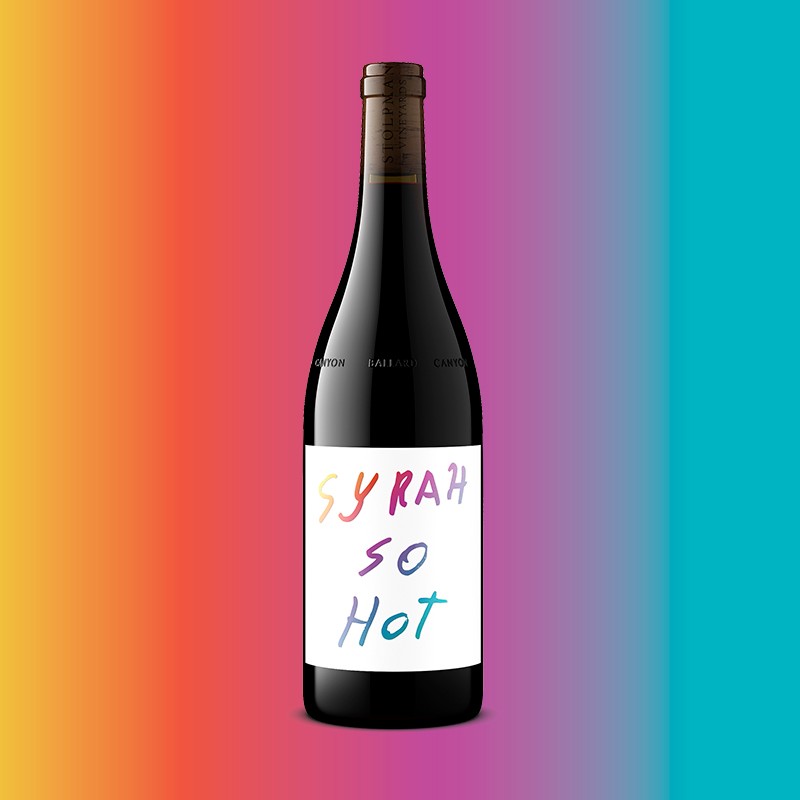 Background
As we enjoy French Syrah, especially wines from Cornas and St. Joseph, we ask ourselves, "how we can make softer, more feathery Syrah in Ballard Canyon?" Although we pride ourselves in bright energy and balance in all Stolpman Syrah cuvees, when compared to our favorite French wines, our wines are richer and more coating. Firmer tannin develops from skins that must ward off intense sun and then those skins must be hearty enough to insulate against 40 degree drops in temperature every night. Concentration comes naturally from dry farming in a region that receives no rain during the growing season. If we leave our Syrah grapes uncrushed through fermentation, the texture and flavor from our thick Syrah skins become less invasive. We have the opportunity to make a delicate, pretty wine. Picking at slightly lower sugar level and fermenting without Oxygen gives the wine further lift and brightness. Completely withholding Sulfur allows for fruit purity and a naked openness and approachability. Super yummy when young.
Vintage
2019 marked the second vintage in a row without harvest-time heat spikes. Facial Expressions around the team conveyed our shared thoughts and feelings without saying a word – a certain giddiness that we had a shot at replaying 2018 armed with that year of heat-free experience. And, the acids were hanging even higher and fresher than 2018.
Sensory
Inviting deep darkness tinged with a feral brim, sinking even deeper into blue/black fruit, even black olives. In its youth the upfront structure is pronounced, proving this wine's orientation is to decant or cellar like a fine Northern Rhone Syrah, not just enjoy the pretty primary fruit on the nose. With air the wine begins to flesh out and seduce. Day 2 became glorious, the hard edges in the mid palate smooth out into billowy swirls of flavor through the mouth. Once again I kick myself for not holding more of this wine in cellar for long-term aging. This wine will go down as perhaps the most versatile we make – pairs well with hot tubs or the snottiest of sommeliers.
Wine Specs
Appellation
Ballard Canyon
Vineyard Designation
Stolpman