Syrah So Hot Right Now 2018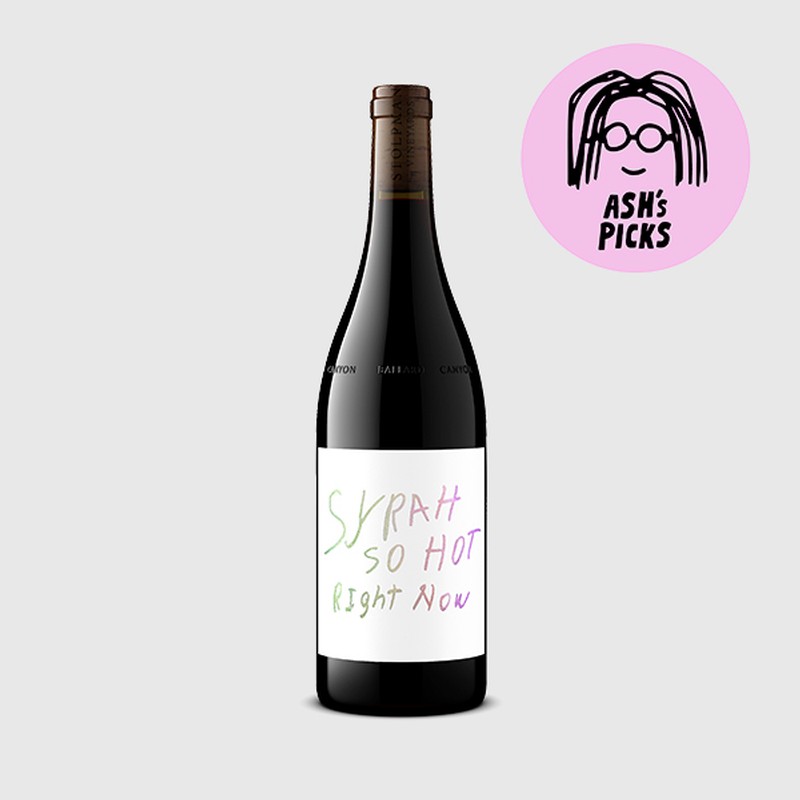 Background
As we enjoy French Syrah, especially wines from Cornas and St. Joseph, we ask ourselves, "how can we make softer Syrah in Ballard Canyon?" We pride ourselves on bright energy and balance in all Stolpman Syrah cuvees in the realm of New World Syrah. However, when compared to our favorite French wines, Stolpman Vineyards' profile almost automatically comes off richer and more coating – a totally different weight class. Our grape skins must ward off intense Ballard Canyon sun every day. Those skins then must grow hearty enough to insulate against 40 degree drops in temperature every night. In other words, our Syrah vines have adapted to our extreme, character-building conditions and the consequence of these thicker skins is potentially brawny tannins. To top it off, our grapes have less juice to absorb those massive skin elements due to our practice of dry farming in a region that receives no rain during the growing season. In an effort to make more delicate, prettier Syrah wines, we began to experiment with not extracting skin tannin. If we leave our Syrah grapes uncrushed through fermentation, the texture and flavor from our thick Syrah skins becomes less invasive. We all of a sudden have the opportunity to make a delicate, pretty wine. Because we aren't crushing the skins, we don't need to wait for the skin tannin to soften on the vine in order to harvest and we don't need to rely on a richer, riper profile to envelope those skin tannins. We can pick at lower sugar level and fermenting without Oxygen gives the wine further lift and brightness. SYRAH SO HOT RIGHT NOW represents the first carbonic lot that we've held in barrel through the following summer, doubling the elevage length relative to its sister wine, SYRAH SO HOT. The goal is to allow for more rapid integration and oxidative development – in other words – further complexity and secondary savory elements – versus the fruit purity of Syrah So Hot.
VINTAGE
Heat spikes alone usually define vintages in Santa Barbara County. Here, we are blessed to farm without fear of rain, rot, hail, and humidity. In 2018 the only heat wave we suffered through arrived so early, on July 7; that it didn't impact the fruit ripening or flavor profile. The summer turned into a moderate, steady dream year when acids hung high as sugar slowly accumulated and intense, nuanced flavor developed. 2018's long, gradual build in sugar and flavor rewards our carbonic wines in particular, as we always risk making light, primary wines when we don't actively extract the flavors and textures of the grapes' skin, pulp, and seeds.
SENSORY
After 10 months in barrel, SYRAH SO HOT RIGHT NOW no longer screams pure-fruit carbonic notes. A piercing raspberry and sliced strawberry flesh still resound but combined with popping spice and pepper. The only clear identifier of the whole grape, non-extractive fermentation lies in the high-toned mouth-feel and even at that, I think the mid palate and finish will continue to fill out within the coming months and the next few years. The wine rides high and slices through the roof of the mouth rather than slowing down to fill and coat. In surfer parlance: prompted by fast power, the wine cuts high rather than bottom turns and gracefully pumps through the energy of a section.
Wine Specs
Appellation
Ballard Canyon
Vineyard Designation
Stolpman