Twenty Syrah 2010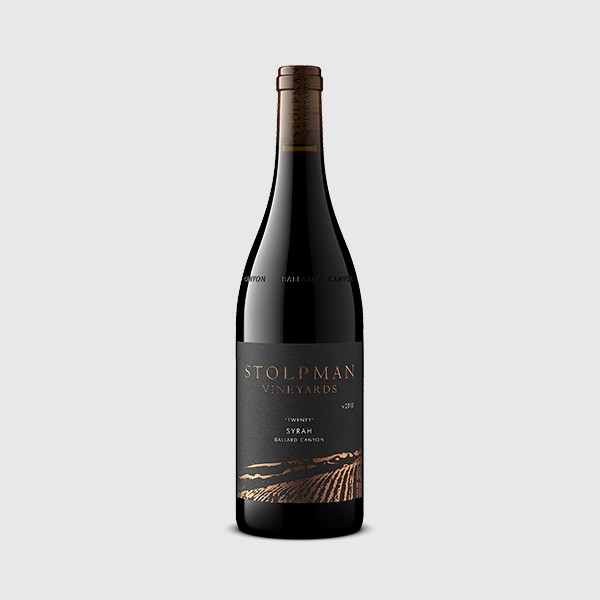 Background
Not only was 2010 the twentieth anniversary of Tom Stolpman purchasing the ranch that would become Stolpman Vineyards – it was also a very cool vintage wholly lacking beach weather. Approaching harvest we anticipated high-toned, firm wines that would be able to evolve for decades. We made the decision to take one lot from two of our favorite Syrah Blocks; Ruben's Block and Hilltops. Not in any rush to get the wine on market, we held it in barrel for over three years prior to bottling. We then tucked the wine in back corner of the cellar and waited for an excuse to release the wine. Now, with 10 years of age, on our 30th anniversary, why wait any longer?
At the Winery
We made Twenty prior to many winery upgrades that began in 2012. We relied on small stainless steel fermenting tanks. 2010 was just the beginning of significant whole-cluster fermentation, and we played it safe with these high-end lots, destemming all clusters to carefully double sort.
Vintage
The coldest vintage in our 30 year history, 2010 produced wines with bright, energetic red fruit, sharp acidity, and sturdy tannin structure – an ideal setup for a wine to meld together into a beautifully integrated, complex, mature wine.
Sensory
The ten years of aging shows itself in a red rim circling the darker purple hue, Wafting rich aromatics separate Twenty from the pure fruit profiles of the youthful current releases. Even at 10 years, the wine possesses a lively spice over the red fruit that rides lightly through the finish. The wine is mellow as it meanders through and glazes the mouth – after 10 years it is in no hurry and I enjoy taking my time with it. Despite the pretty, melodious profile – 2010 'Twenty' Syrah remains dynamic and right in the heart of its ideal drinking window.
Wine Specs
Appellation
Ballard Canyon
Vineyard Designation
Stolpman