Roussanne 2019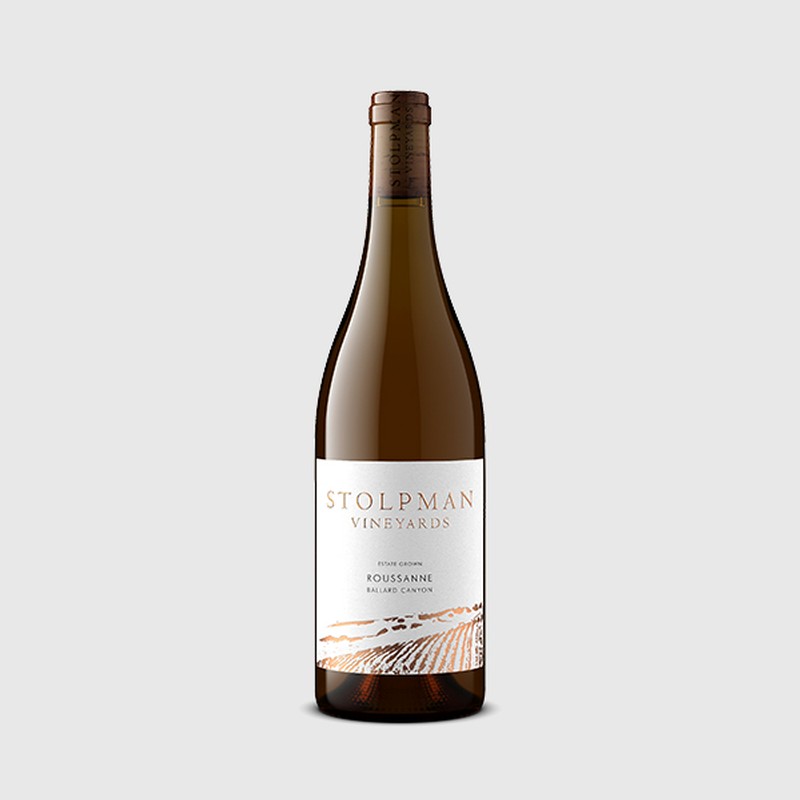 Background
We feel we have a singular opportunity to make opulent, intriguing Roussanne. The varietal is extremely slow to grow and mature through the season and the conditions at Stolpman combine to allow for even, albeit late, ripening. Our southern location near 34 degrees latitude gives the Roussanne grapes intense solar radiation to tan the fruit their namesake "Rousse" or Rust color. Limestone soils and cold nights combine to maintain acidity late in the year. Low humidity and high winds keep the grapes clear of mold and for better or worse, we never get significant rain fall through harvest. La Cuadrilla takes every possible effort in the vineyard to optimize the Roussanne fruit. Most notably, in late July we pull leaves away from the fruit to allow direct sun penetration. A month prior to forecasted harvest, every grape cluster is rotated 180 degrees to facilitate an even sun-tan. We are extremely proud that our 19 acres of Roussanne now represent a world-wide benchmark for the varietal.
Vintage
2019 marked the second vintage in a row without harvest-time heat spikes. Facial Expressions around the team conveyed our shared thoughts and feelings without saying a word – a certain giddiness that we had a shot at replaying 2018 armed with that year of heat-free experience. And, the acids were hanging even higher and fresher than 2018. The late ripening Roussanne vines remained strong and healthy, not having to endure heat waves, allowing for even more flavor concentration than usual.
Sensory
Aromas of Asian pear and honeysuckle sprinkled with citrus tell the tale of a rich, indulgent Roussanne ready to coat the palette in full-bodied splendor. On the nose, one can almost smell the rich texture and the mouthfeel doesn't disappoint. While opulence carries the day, complimentary notes of lychee, lemongrass, and jasmine bring a more delicate prettiness. Aromas of white flower give further lift while golden hay – the only evidence of toasty oak barrels – brings the wine to a long, luxurious finish.
Wine Specs
Appellation
Ballard Canyon