Combe Chenin Blanc 2018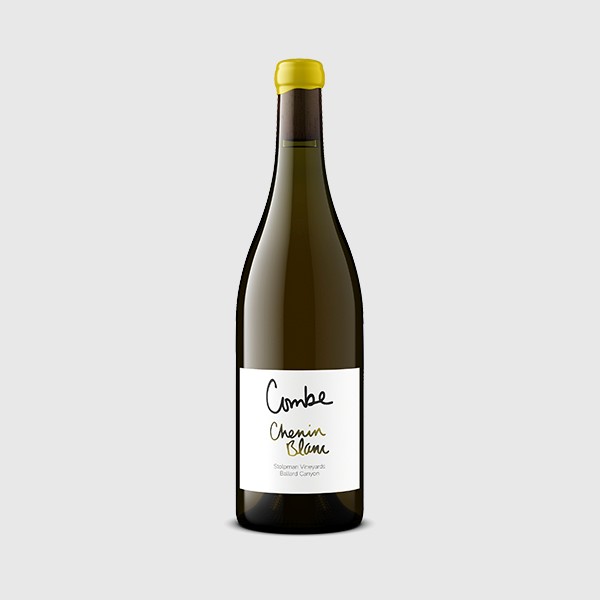 Background
Rajat Parr and Pete Stolpman's esoteric collaboration is labeled "Combe" referring to the French word for a small sheltered valley within a vineyard. Sometime around 2010, Rajat Parr became convinced of the great potential for the pale red Trousseau grape on the Limestone soils of Stolpman Vineyards. We decided to partner with him to make a light red Trousseau and a Trousseau Pet'Nat. The first vintage for the Trousseau wines was 2014, and we now have 3.5 acres planted to the varietal. Our 1.5 acres of Chenin began producing in 2016. The tiny first crop of Mondeuse made it into the 2019 Vin Gris and should make up the majority of this delicious dark pink wine in 2020. We continue to propagate Poulsard and Savagnin and we hope to start seeing fruit within a few years. Savagnin will be planted more widely while we will wait to taste our experimental block of Poulsard before further commitment.

At The Winery
This wine defines "attention to detail" in both the vineyard and the winery. La Cuadrilla remains on high alert – the second fruit skins begin to yellow, we harvest only that colored fruit, leaving those grapes that remain green hanging. Yellow Chenin provides richness and texture, but if left on the vine to allow other clusters to catch up, those timely yellow grapes begin to lose acidity. In 2018, as well as 2019, we ended up picking yellow Chenin on 3 different mornings and then isolating free run and two gentle press cuts. We isolated 1 puncheon (50 cases) for the reserve Combe Chenin Blanc CUVEE AUGUST that will be released after further bottle age. In 2017, 3 puncheons (150 cases) went to AUGUST – so hopefully we left even more magic in the main bottling. The extended barrel age has done wonders for the flinty reduction level that dominated the wine in 2017. Bottled without added Sulfur or other additions.
Sensory
A powerful, rich white wine just beginning to evolve into its prime. On the nose, the gun-smoke reduction is married to the toasty second fill French Oak granting a ton of depth under the bright citrus fruit. On the pallet the wine is both expansive and razor sharp with lively zipping acidity. Certainly next level, I am so excited to see our Chenin Blanc program evolving so quickly. (Limit 12 bottles per order)
Wine Specs
Appellation
Ballard Canyon
Vineyard Designation
Stolpman