Combe Trousseau 2021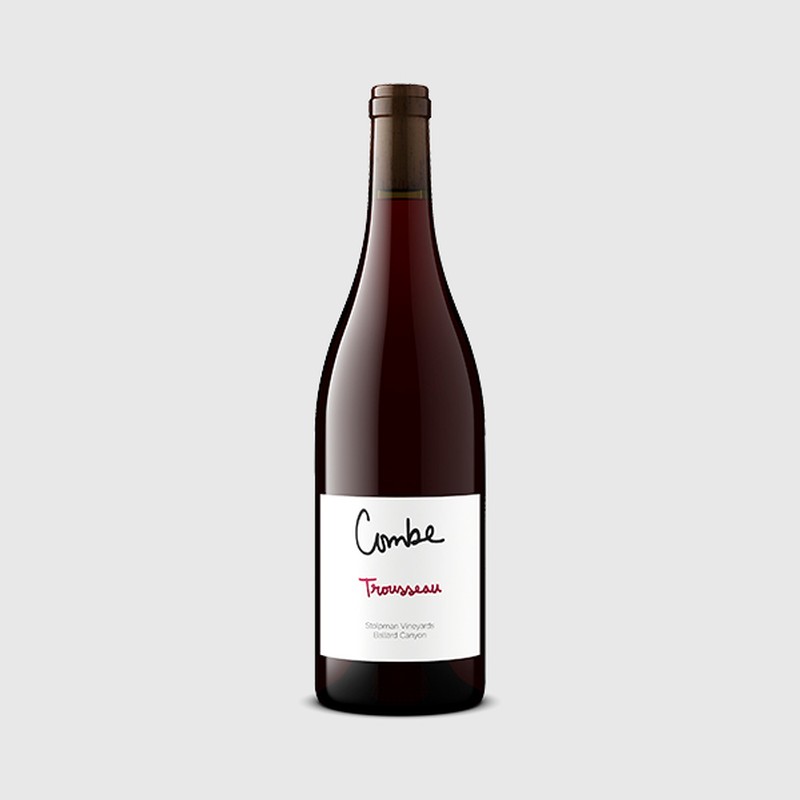 BACKGROUND
Pete Stolpman and Rajat Parr's Esoteric Partnership "Combe" means a "small sheltered valley within a vineyard" in French.
When Rajat Parr began making Sandhi Chardonnay alongside Stolpman in the Lompoc Wine Ghetto back in 2010, he immediately started a campaign to plant Trousseau on Stolpman's Ballard Canyon Limestone soils. Vignerons in Jura seek out Limestone for their Trousseau plantings, and Rajat theorized that Trousseau, a varietal that often has difficulty achieving ripeness, would flourish in the sunny, arid Ballard Canyon wind tunnel.
2014 marked the first vintage of Combe Trousseau and Combe Troussea Pet'Nat. Trousseau now accounts for 3.5 acres at Stolpman, and the Combe line has also expanded to include Chenin Blanc and a Vin Gris of Trousseau and Mondeuse.
The latest varietal to be planted for Combe, Savagnin, will make its commercial debut with the 2022 vintage.
VINTAGE
The cold spring and moderate summer weather of 2021 set up a late harvest for our traditional reds. We harvested the Trousseau and Mondeuse for Pet'Nat at lower sugars on September 10th and then returned to harvest for the red on September 24th. Despite the harvest occurring 2-3 weeks later than usual, the 2021 Combe Trousseau is brighter and more energetic than ever!
SENSORY
Inviting lavender and milky earl grey tea ride a rhubarb bridge over surging ruby red grapefruit. All the while, Combe Trousseau's steadfast savory undertone - dried herbs and soil – gives a layer of seriousness. Bursting firm cherries and a bright sun-kissed playful mouthfeel carry through the crusading citrus undercarriage before being washed over in the crunchy, high-acid finish.
Wine Specs
Appellation
Ballard Canyon
Vineyard Designation
Stolpman