Combe Vin Gris 2021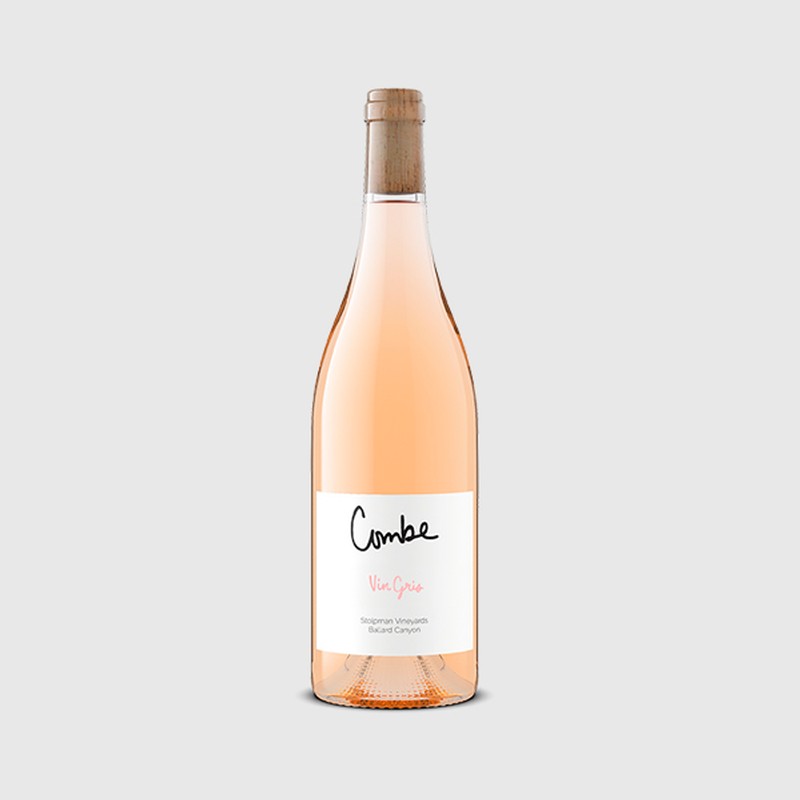 BACKGROUND
Pete Stolpman and Rajat Parr's Esoteric Partnership "Combe" translates to a small sheltered valley within a vineyard in French.
When Rajat Parr began making Sandhi Chardonnay alongside Stolpman in the Lompoc Wine Ghetto back in 2010, he immediately started a campaign to plant Trousseau on Stolpman's Ballard Canyon Limestone soils. Vignerons in Jura seek out Limestone for their Trousseau plantings, and Rajat theorized that Trousseau, a varietal that often has difficulty achieving ripeness, would flourish in the sunny, arid Ballard Canyon wind tunnel.
2014 marked the first vintage of Combe Trousseau and Combe Troussea Pet'Nat. In 2017 we made our first Vin Gris of Trousseau from pink clusters that never achieved full verasion. Trousseau now accounts for 3.5 acres at Stolpman, and the Combe line has also expanded to include Chenin Blanc. In 2020, one small half acre block of Mondeuse came online to naturally acidify both the Pet'Nat and Vin Gris of Trousseau.
The latest varietal to be planted for Combe, Savagnin, will make its commercial debut with the 2022 vintage.
VINTAGE
The cold spring and moderate summer weather of 2021 set up a late harvest for our traditional reds. We harvested the Trousseau and Mondeuse for Pet'Nat at lower sugars on September 10th. We made a first pass for Vin Gris on September 15th, only harvesting pink clusters. We then harvested reamining Mondeuse and Trousseau on September 24th. The Mondeuse and sorted pink clusters of Trousseau co-fermented together whole-cluster uncrushed, and then both lots were combined in tank to finish fermentation after pressing.
SENSORY
Glowing blood orange in color. Watermelon backed by tangerine and firm nectarine. Sour cherry and citrus peel check honeydew melon on the mid-palate. Max tang and zip with firm flesh. We've chased the dragon of the inaugural "sweet and sour" 2017 vin gris and on our 4th attempt to replicate, this is the closest we've come. The 2021 Vin Gris is the wine the team is most excited to drink reservoir-side this summer once it has opened up and gotten more funky and nuanced.
Wine Specs
Appellation
Ballard Canyon
Vineyard Designation
Stolpman