Estate Syrah 2019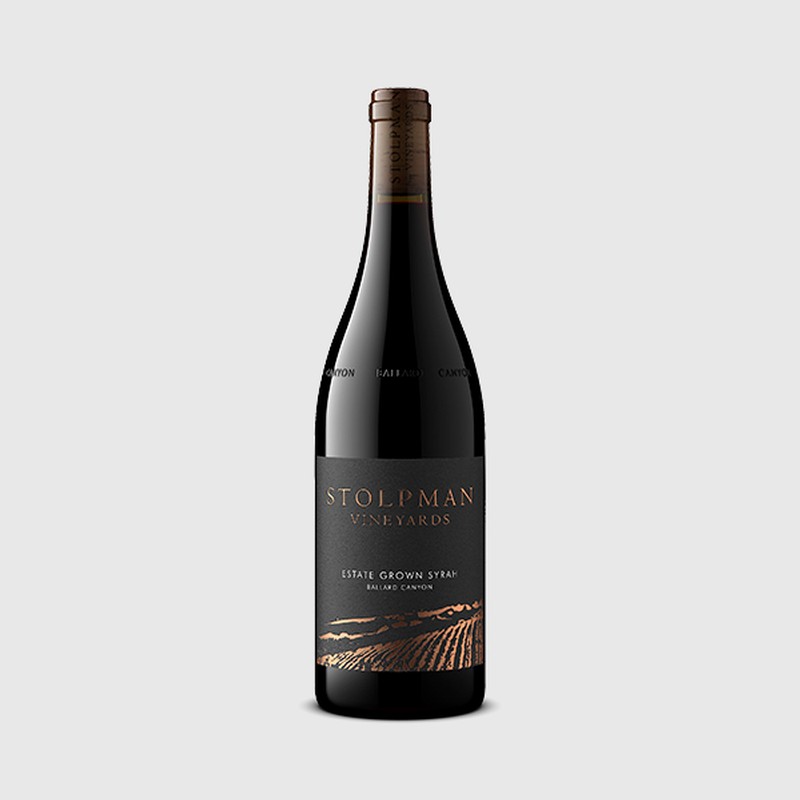 Background
The most representative "flagship" bottling of the vineyard, Estate Syrah has become the calling card not only for Stolpman, but for the Ballard Canyon AVA. Estate Syrah also symbolizes the evolution in viticulture and winemaking at Stolpman Vineyards. In the 1990s and well into the 2000s, this wine was made in a more heavy-handed style – employing extended macerations, forcefully extractive punch-downs multiple times daily, and new French oak barrels – all in the effort to make bigger, more powerful wines. Today we rely on concentration derived from our version of dry-farming – no irrigation from fruit-set through picking. We are able to harvest small, undiluted grapes at the peak of freshness without the jammy flatness associated with dehydrated fruit. Confident that our grapes provide plentiful color, flavor, and texture; we now manage our fermentations much more gently – delicately circulating the juice in an effort to eliminate harsh tannin and elevate the purity and nuance of the finished wine. All in all, Estate Grown Syrah now reaches a finer balance and is more delicious drunk both young, and fully mature.
Vintage
2019 marked the second vintage in a row without harvest-time heat spikes. Facial Expressions around the team conveyed our shared thoughts and feelings without saying a word – a certain giddiness that we had a shot at replaying 2018 armed with that year of heat-free experience. And, the acids were hanging even higher and fresher than 2018.
At the Winery
The even, moderate weather and long harvest window allowed for Ruben and the winery team to easily predict optimal ripeness and manage our fermentation capacity accordingly. We gave the Estate Syrah lots ample time (an average of 28 days) to ferment on the skins and stems, allowing for a wonderfully integrated profile from the get-go.
Sensory
Popping the cork, the nose screams of dark, brooding Syrah – a slam dunk in a blind tasting. Telltale blood and tar further seal the deal. The wine quickly opens up, dominated by delicate red fruits that pierce and crackle – bordering on peppermint, and ride high over a tantalizing fleshiness that has already completely enveloped tannins, even upon release. Balancing savory dried herbs round out this beautifully built Syrah masterpiece. On the finish, those same fresh red fruits still sing backed up by hints of smoke and char. The wine is clearly still in its infancy and it will evolve into a benchmark vintage for Ballard Canyon Syrah.
Wine Specs
Appellation
Ballard Canyon