GDG Gamay 2022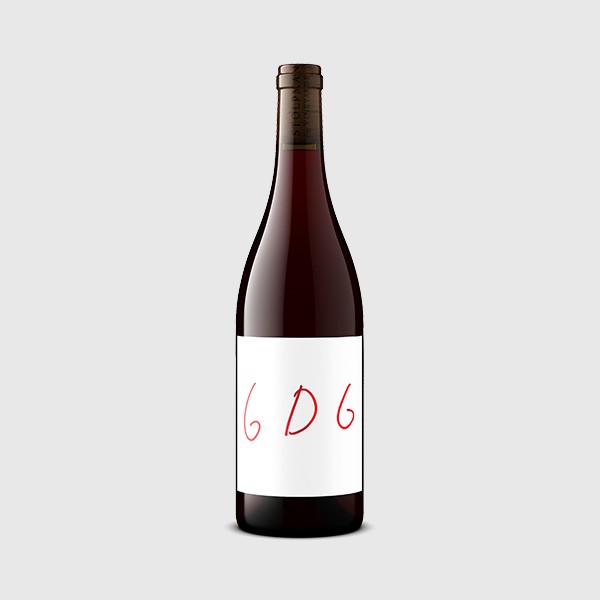 BACKGROUND
When Tom Stolpman arrived at Villa Angeli one Friday afternoon in February of 2016 he noticed some re-plantings across the L'Avion runway in Block 6. He asked Pete what he and Ruben had planted.

Pete: "Oh, that's the new Gamay!"
Tom: "You Planted GOD D#MN GAMAY?"
Pete: "Well, at least we have a name for the wine now!"

Tom had grown frustrated at our continued experimental plantings with Trousseau, Savagnin, Mondeuse and now Gamay. He had repeatedly inquired about replanting Nebbiolo after we grafted the last of his 1994 Nebbiolo planting in 2011. What Tom didn't know that Friday afternoon in 2016 is that Ruben and Pete had already planted 499 new Nebbiolo vines for Tom's personal consumption. They presented the 500th vine to Tom at his Birthday party that year. With a tear in his eye, Tom planted the last vine and "watered" it with a 5L of Schramsberg sparkling wine.
Following the success of the Block 6 planting, we added an additional 3.5 acres of Gamay in Block 10. This new head-trained block made its debut in the 2021 GDG. To keep Tom happy, and because we love the Nebbiolo that debuted with the 2019 vintage, we also added an additional 2.3 acres of Nebbiolo in 2021. And Tom loves both wines!

VINTAGE
Cold and windy conditions in the spring, combined with a second consecutive year of drought, led to a small crop with bursting flavor concentration. We harvested the early-ripening Gamay prior to the 2022 Labor Day heatwave to ensure the grapes retained acid and the wine's profile remained feathery and playful despite the heightened intensity of the vintage.
SENSORY
God D#mn! A booming red to black fruit continuum knock out. Red currant to red vines down to firm boysenberry. The opaque crimson-lined black color foreshadows a coating density that plays gracefully with GDG's signature crunch. Whole cluster notes of dried herbs and bramble encircle the giving, generous heart. The GDG possesses a Holy Trinity of depth, crunch, and beauty.
Wine Specs
Appellation
Santa Barbara County