GGT Red 2022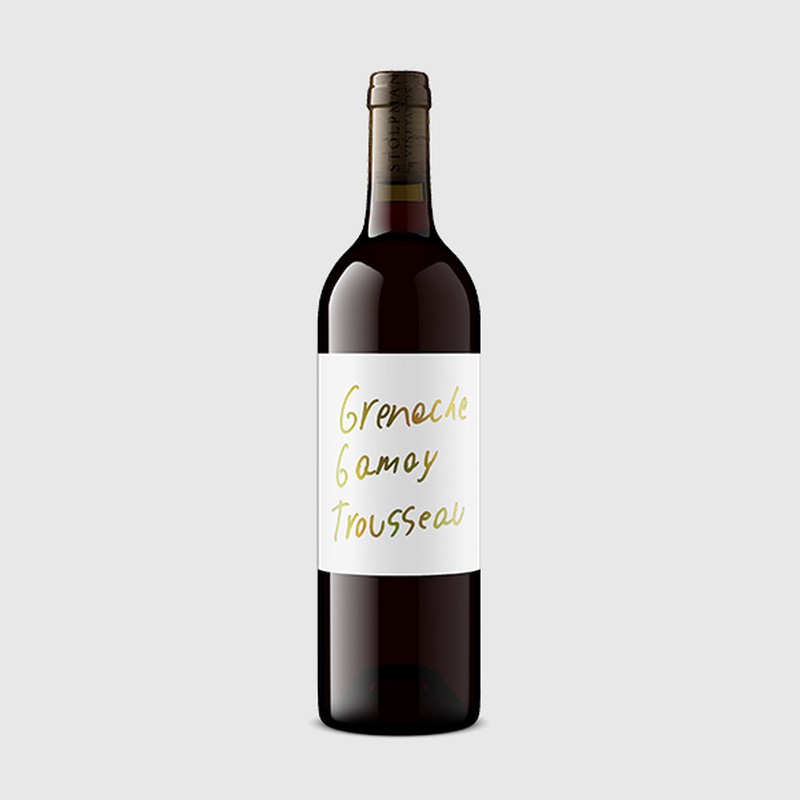 Background
In its second year of production, GGT is one of the newest additions to the So Fresh family. All So Fresh wines ferment whole grape (in a sealed tank without oxygen, AKA carbonic fermentation), without extracting tannin and further texture from crushed grapes' macerated skin, seed and pulp. The resulting wines show a lighter hue of red, and with far less tannin on the finish, are delicious served chilled (55 Fahrenheit or below). We love this technique as a vehicle to express the intensity of Santa Barbara County's dry Sunshine with a more delicate touch, and the quiver of wines have increased into a big happy family since the launch of Love You Bunches Carbonic Sangiovese in 2016. (we first made Stolpman Vineyards Carbonic Sangiovese in 2013).
We aim to combine the straight forward red berry juice of carbonic Grenache, with the crunchiness of Gamay, and just a touch of savory Trousseau. While So Fresh wines are great out of the gate, the GGT will flesh out over its first year and continue to develop yummy secondary flavor through 2025.
All So Fresh wines come adorned with labels written by Vineyard Manager Ruben Solorzano and if we saw this varietal combination on a label, we would have to buy it!
Vintage
Cold and windy conditions in the spring, combined with a second consecutive year of drought, led to a small crop with bursting flavor concentration. We forecasted a late harvest until a Labor Day heat wave sped ripening up across the board. We harvested both the Gamay and the Trousseau prior to the heat and then the late ripening Grenache well after the vines had recovered for a month, in early to mid-October.
Sensory
Firm, crunchy strawberry and tart cherry with a riper layer etched just underneath hinting at purple hues under the red. In the mouth, the red fruit bursts open into a cautiously generous mouthfeel and a dark stony river rock character that winds back into red hard candy. Opening up, touches of spice and blueberry slowly peak out. Fine, but assertive tannin, lends a seriousness that rides alongside the pervasive red fruit through the sunset.
Wine Specs
Appellation
Ballard Canyon