Grenache 2019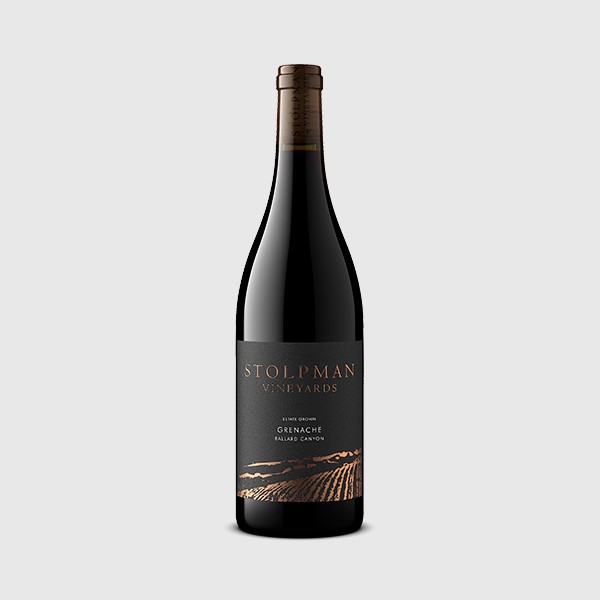 Background
Once the wine world began to celebrate our vineyard's Syrah it was only logical to explore other "Rhone" varietals. Several trials later, Grenache made the cut. Like Syrah, Grenache expresses each Ballard Canyon vintage differently. Sometimes elegant and high-toned and sometimes downright heady and lovey-dovey.
Vintage
2019 marked the second vintage in a row without harvest-time heat spikes. Facial Expressions around the team conveyed our shared thoughts and feelings without saying a word – a certain giddiness that we had a shot at replaying 2018 armed with that year of heat-free experience. And, the acids were hanging even higher and fresher than 2018.
Sensory
Classy and refined yet still bursting with the benchmark red fruit purity we all have come to love about Stolpman Grenache. This vintage carries a savory, titillating Indian spice under the fruit to balance and frame the gushing strawberry deluge. The 2019 might be the finest, sophisticated Grenache since we began producing the varietal monocepage in 2006 – but the "yum" is still there in strides!
Wine Specs
Appellation
Ballard Canyon
Vineyard Designation
Stolpman