Hilltops Syrah 2014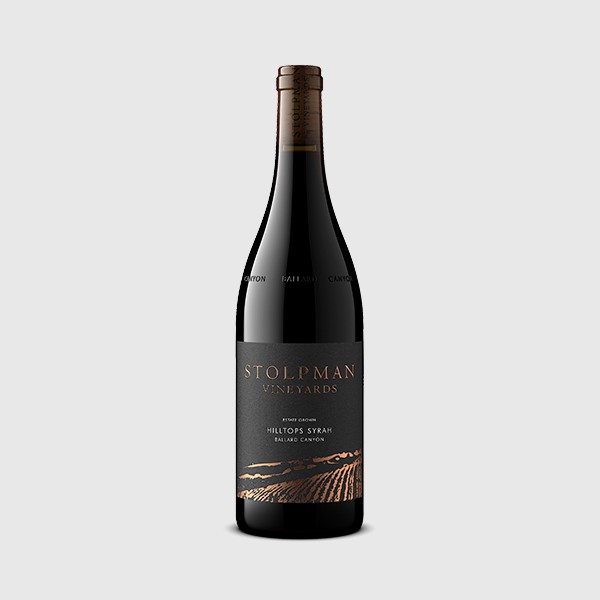 Background
We originally selected barrels of Hilltops Syrah from each of the three ridgelines in the vineyard. Up here, rocky topsoil and wind exposure combine to limit yields for more flavor intensity. For the past few years, Hilltops Syrah has been selected from only the center hilltop of the vineyard that is planted at high density. Vine competition and less fruit per vine results in even further depth.
Vintage
The relatively warmer night time temperatures in 2014 led to darker-hued, plush Syrahs. Big, round fruit flavor enveloped a fine tannin structure in barrel and the wines are already immensely enjoyable. Judged solely on fruit intensity, the Hilltops cuvee is a deeper, juicier style than Estate Grown or Originals Syrah. However, Ruben is careful to nail the picking call while the grapes are still taught and lively, imparting a polished refinement to the robust, full body.
At the Winery
Gentle extraction and slow, native fermentation prove pivotal to creating this plush, opulent Syrah while retaining vibrant energy and balance. Upon placing the fruit into unsealed concrete fermenting tanks, we foot-trod the cap to burst the grapes. Rather than mashing the fruit via punch-downs, we then gently circulate the fermenting juice through the skins via pump-overs. Once dry, only the free-run juice is included in the Hilltops cuvee.
Sensory
Deep, glossy violet and lavender perfume cushions spice-driven African coffee and cocoa. Purple layers channel and cushion laser-focused red energy that promises to live on for at least twenty years. The mellow weather, gentle extraction technique during fermentation, and then a patient 21 months in barrel plus 9 months in bottle prior to release combine to make 2014 a benchmark for this Reserve Syrah bottling.
Wine Specs
Appellation
Ballard Canyon
Vineyard Designation
Stolpman