Hilltops Syrah 2015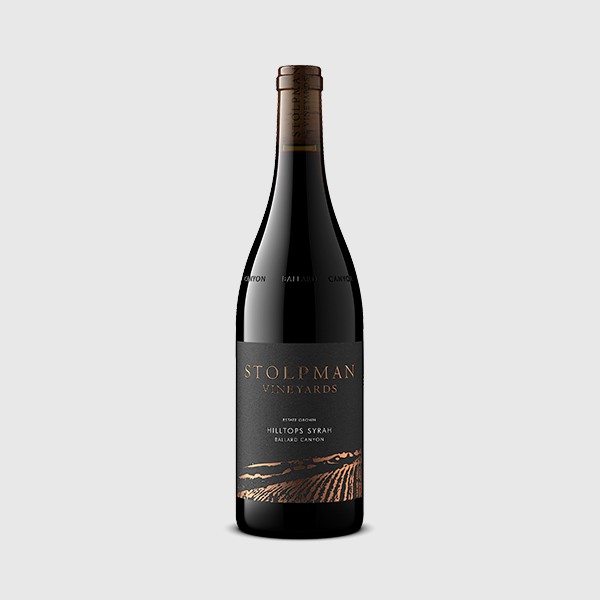 Background
We originally selected barrels of Hilltops Syrah from each of the three ridgelines in the vineyard. Up here, rocky topsoil and wind exposure combine to limit yields for more flavor intensity. For the past few years, Hilltops Syrah has been selected from only the center hilltop of the vineyard that is planted at high density. Vine competition and less fruit per vine results in even further depth.
Vintage
High springtime winds blew off many flowers, significantly reducing the yield per vine. That summer, warm conditions allowed vines to ripen their reduced crop loads unprecedentedly early. Ripeness certainly wasn't an issue in 2015, and the wines all show power and complexity.
At the Winery
2015 grapes burst with concentrated flavor and we became obsessed with treating the fruit gently to let every nuance shine through to the wines. Because we didn't have much fruit to process, we could sort every cluster, every grape, and check in on fermentations constantly. The resulting wines show a ton of energy and complexity – we just don't have enough of them.
Sensory
Muddled fresh berries framed with dried herbs and the citrus spray of tangerine peels. Charcoal and graphite lend a serious, savory profile upfront. Perhaps the ultimate pairing wine with a steak, underneath the energetic plane of fruit flavors I almost taste charred meat seasoned with salt and pepper. This wine has a load of personality and continues to open up hours after opening.
Wine Specs
Appellation
Ballard Canyon
Vineyard Designation
Stolpman