Hilltops Syrah 2019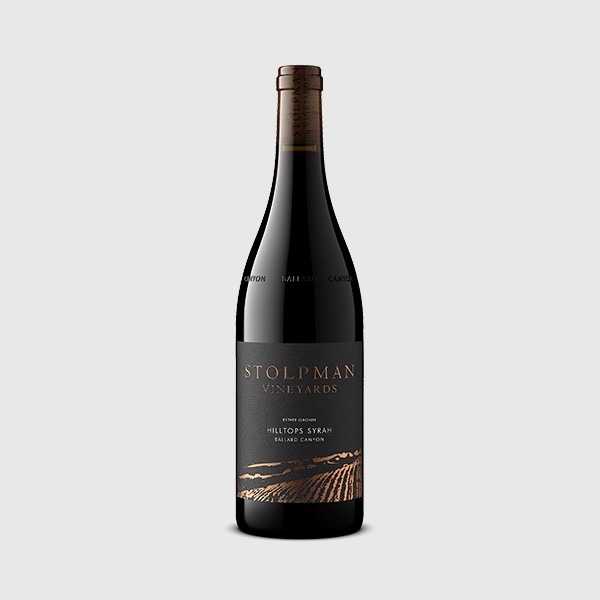 BACKGROUND
We first vineyard designated this cuvee from the modern-day Hilltops block in 2008, only 4 years after replanting the Estate's center ridge to a variety of our favorite Syrah strains and clones. Since then, we have refined the Hilltops cuvee into a tight selection of our favorite micro-blocks within the greater hilltop. Prior to 2008, the Hilltops wine came from a barrel selection of Syrah from all three ridges on the vineyard. Those grapes are now blended into the main Estate Grown Syrah cuvee.
VINTAGE
2019 marked the second vintage in a row without harvest-time heat spikes. Facial Expressions around the team conveyed our shared thoughts and feelings without saying a word – a certain giddiness that we had a shot at replaying 2018 armed with that year of heat-free experience. And, the acids were hanging even higher and fresher than 2018. The Tell of the vintage is extremely energetic, high-toned red wine that will age well over a decade.
SENSORY
Opaque tarry dark fruit kissed with lavender and backed with sage and mint. Fine, feathery and elegant with a playful prettiness in its youth - but we can't wait to check in on the 2019 Hilltops in 3-5 years once unfurled.
Wine Specs
Appellation
Ballard Canyon
Vineyard Designation
Stolpman