La Croce 2016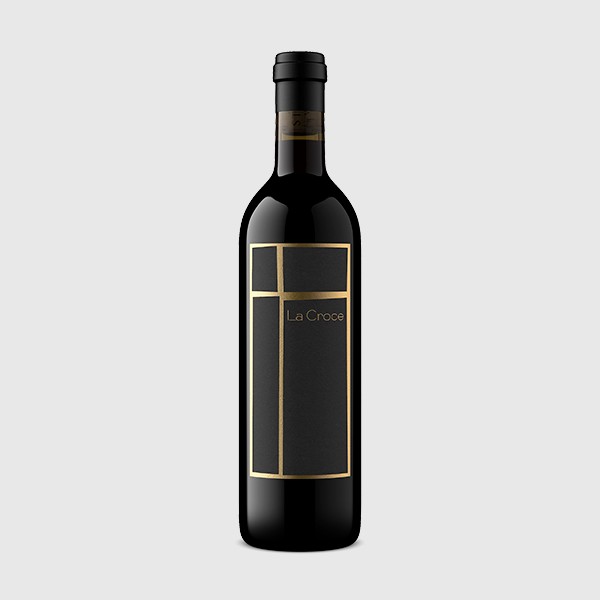 Background
When consultant Alberto Antonini first came to the vineyard in January of 2001, he was shocked to hear that every vintage we have simultaneous ripening of Syrah and Sangiovese. He had dreamt of such a parallel his entire career in Italy. More specifically, he thought co-fermenting red-hued, high-strung Sangiovese with dark, savory Syrah would create the benchmark for all Super Tuscan blends to follow. Co-fermenting trumps blending finished barrels because the elements of each varietal integrate together through the process of fermentation. The vast majority of flavor traits develop during the first portion of fermentation, and if that development happens with blended grapes, the wine will be markedly different than trying to blend separate lots later. Of course, the reason few modern winemakers employ co-fermentation is the inherent lack of control. Only the magical lots are kept for La Croce, while we give the yummy but not quite life-altering lots to La Cuadrilla for the crew's profit sharing blend.
Vintage
The healthy yields of 2016 allowed for approachable, up-front, and delicious wines that can be drunk now or held for decades. The 2016 La Croce returns to a plush, supple wine after the tighter, firmer 2015 vintage. The hilltop Sangiovese and the sheltered Syrah below it, what we collectively call the La Croce block, ripen later than most of the Syrah on the vineyard. The vines had two weeks to recover from 2016's September heat-spikes before we harvested.
At the Winery
With our vision set on a smooth, juicy La Croce wine – we destemmed both the Syrah and Sangiovese fruit to soften the structure and mitigate harder mid-palate components. Gentle extraction and gradual temperature increases play into a round, pleasurable cuvee.
Sensory
A spectrum of juicy red to purple fruit on the nose and mouth. The fresh red fruits flow through the palate in powerful waves but occasionally ebb to allow the darker undertones to peak through. A nice spice note develops with a couple swirls bringing dried anise and rosemary. The savory seasoning skirts around the core juiciness of the wine to keep the lushness in check and delicately feminine.
Wine Specs
Appellation
Ballard Canyon
Vineyard Designation
Stolpman