La Croce 2017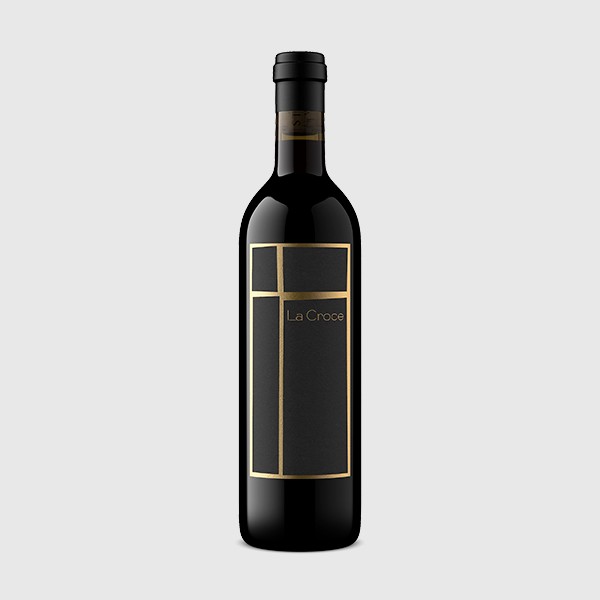 Item Ships: Oct 30, 2023
"The highlight of this library release! Rich, full bodied yet silky. Pure aromatic red fruit, and a titillating malty tactile note. The wine stopped us in our tracks each time tasting through multiple bottles but it certainly has a long life in front of it. Drink now or over the next decade." ~Peter Stolpman
Background
When consultant Alberto Antonini first came to the vineyard in January of 2001, he was shocked to hear that year in and year out, we enjoy the coincidence of Syrah and Sangiovese ripening together. Alberto had dreamt of such a parallel his entire career in Italy. More specifically, he thought co-fermenting red-hued, high-strung Sangiovese with dark, savory Syrah would create the benchmark for all Super Tuscan blends to follow. But in Italy, Alberto found that Syrah ripened a month ahead of Sangiovese, rendering his dream impossible – until he arrived in Ballard Canyon. Co-fermenting grapes trumps blending finished wine because the elements of each varietal integrate together through the process of fermentation. Primary flavor traits develop during the first portion of fermentation, and if that development happens with blended grapes, the wine will be markedly different than trying to blend separate lots later. Of course, the reason few modern winemakers employ co-fermentation is the inherent lack of control. Alberto turned out to be right. After our first stab at co-fermenting Sangiovese and Syrah in 2001, we were hooked. In 2004 we planted high-density Sangiovese along a ridgeline surrounded on either side with Syrah – and every year, we harvest the hill together, making sure the ratio remains 50% Sangiovese grapes and 50% Syrah into each fermenting tank.
Vintage
The later ripening high-density La Croce block skated through September heat spikes to steadily march into optimal ripeness. The resulting wine marks a classic La Croce vintage, with depth and nuance that will take years to fully emerge, and subtle energy that assures the taster that the wine has the chops to improve over a few decades.
At the Winery
With our vision set on a smooth, decadent La Croce wine – we destemmed both the Syrah and Sangiovese fruit to round-out the structure and mitigate harder mid-palate components. We patiently guided the co-fermentation towards its revered complexity through gentle extraction and gradual temperature increases.
Sensory
Upon popping the cork, 2017 La Croce comes powerfully out of the glass with wild bramble. Within minutes, the rawness becomes interwoven with delicate red-fruit threads and before long, a sexy perfume of rose petals and riper red fruit begins to dominate. Bursting with pent-up energy and fierce like the heralded 97 point 2013 vintage, the 2017 also combines an elegance we have distilled over 17 years' experience handling this singularly unique co-fermentation. Tasting the 2017, I can't help but agree with what Alberto Antonini said the first time he tasted La Croce, "this is a $300 bottle of wine". Lucky for our customers, we are the Stolpman family, not Antinori or Frescobaldi.
Wine Specs
Appellation
Ballard Canyon
Vineyard Designation
Stolpman
Wine Profile
Other Notes
Library Sale 2023