La Croce 2019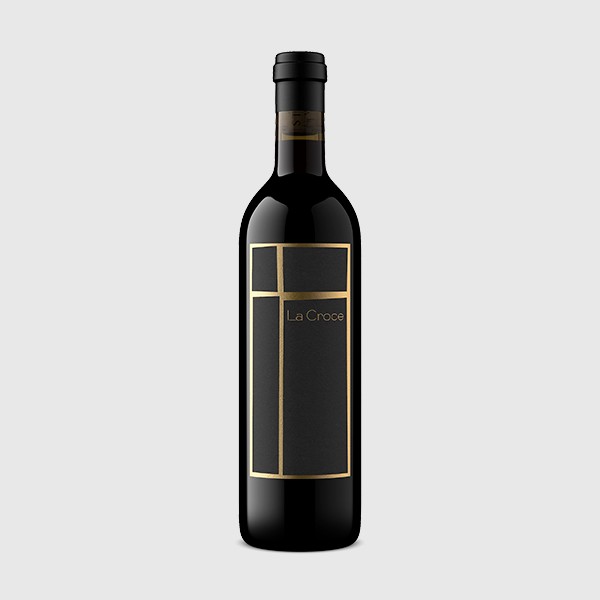 BACKGROUND
When consultant Alberto Antonini first came to the vineyard in January of 2001, he was shocked to hear that year in and year out, we enjoy the coincidence of Syrah and Sangiovese ripening together. Alberto had dreamt of such a parallel his entire career in Italy. More specifically, he thought co-fermenting red-hued, high-strung Sangiovese with dark, savory Syrah would create the benchmark for all Super Tuscan blends to follow. But in Italy, Alberto found that Syrah ripened a month ahead of Sangiovese, rendering his dream impossible – until he arrived in Ballard Canyon. We prefer to co-ferment grapes rather than blending finished wine because the elements of each varietal integrate together through the process of fermentation. Primary flavor traits develop during the first portion of fermentation, and if that development happens with varietals already combined, the wine will be markedly different than trying to blend separate lots later. Of course, the reason few modern winemakers employ co-fermentation is the inherent lack of control. Alberto turned out to be right. After our first stab at co-fermenting Sangiovese and Syrah in 2001, we were hooked. In 2004, we planted high-density Sangiovese along a ridgeline surrounded on either side with Syrah – and every year, we harvest the hill together, making sure the ratio remains 50% Sangiovese grapes and 50% Syrah into each fermenting tank.
VINTAGE
2019 marked the second vintage in a row without harvest-time heat spikes. Facial expressions among the team conveyed our shared thoughts and feelings without saying a word – a certain giddiness that we had a shot at replaying 2018 armed with that year of heat-free experience. And, the acids were hanging even higher and fresher than 2018. The perfect vintage conditions of 2019 translated to intensified aromatics in Sangiovese and seamless, refined Syrah. For La Croce, this means, at least in its youth, that Sangiovese notes own the majority of the profile with Syrah creating the secondary undercarriage.
SENSORY
Upon popping the cork, the first blush shows bright fresh pomegranate before La Croce's hallmark breadth of red-hued Sangiovese and darker Syrah notes begin to appear. Touches of oak, dried herbs, and forest hint at the evolution this great vintage will journey on with years in the bottle.
Wine Specs
Appellation
Ballard Canyon
Vineyard Designation
Stolpman