Love You Bunches 2021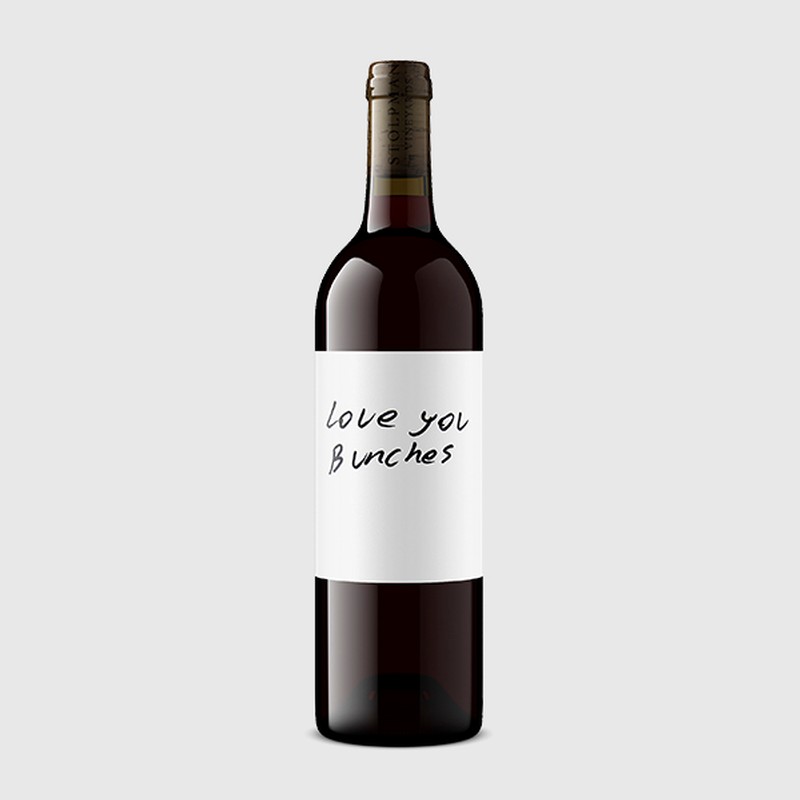 BACKGROUND
We began producing Carbonic Sangiovese in 2013 in an effort to make a fresh, lighter version of Sangiovese. Sangiovese as a grape, is both highly tannic and high in acid – a one-two combination that often creates a rough, rustic profile when drunk young. Before we experimented with carbonic fermentation, we intentionally picked Sangiovese on the ripe side to allow for the tannin and acid to soften. Then, we aged the wine in barrel for 30 months and another 6 months in bottle to allow the acid and tannin to integrate with the wine's mid-palate flesh.
Carbonic Fermentation doesn't extract the Sangiovese's tannin because the grapes ferment whole, uncrushed in a sealed tank. Because we aren't worried about under-ripe, coarse tannin; we can pick earlier, at lower sugar and rely on high, refreshing acidity for finishing balance in the absence of tannin. Because we don't need to wait for integration, we bottle the wine within a few months of harvest, locking in the fresh profile.
In 2016, we re-branded Carbonic Sangiovese "Love You Bunches" – a pun for the gentle "loving" treatment of the whole grape bunches to keep the grapes intact through fermentation. Of course, the simple, whimsical label is the perfect fit for this fun, happy wine. The label shows off the beautiful penmanship of vineyard manager and Grape Whisperer, Ruben Solorzano.

VINTAGE
A cold spring led to a moderate summer without significant heat spikes through harvest. Over-all, 2021 harvest arrived late, with traditional reds beginning to hit peak ripeness at the end of September and through October. The even weather forecasts allowed the team to jump on early Love You Bunches picks to capture energetic acidity. We then strategically spread out harvest dates to achieve a spectrum of ripeness through the end of October.
SENSORY
Serve cold! 2021 strikes a wonderful balance between the fleshier, warmer 2020 vintage and the more angular, high-toned 2018 and 2019 versions. Riper red berry fruit sings over the tart finish resulting in a pleasurable, quenching crunch. A perfected adult version of Sour Patch Kids candy. A floaty fleshiness develops by the second glass – which, btw, arrives quickly – with some mellowing watermelon notes on the mid-palate.
Wine Specs
Appellation
Santa Barbara County