Love You Bunches Rose 2020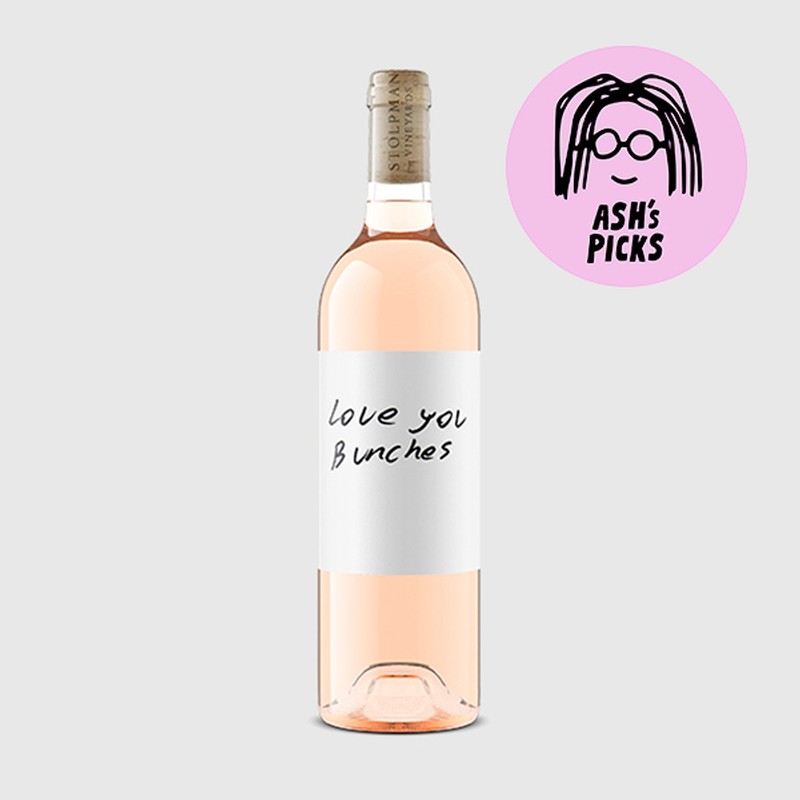 Blend : 100% Grenache
BACKGROUND
The Pun "Love You Bunches" stems from our utilization of carbonic fermentation, which simply means to ferment in a sealed tank filled with Carbon Dioxide rather than Oxygen. We do not de-stem or crush the fruit, rather each bunch gets plenty of love! We must "lovingly and gently" hand pick each cluster, stay extremely vigilant as we transport the fruit in small stacking fruit baskets, then delicately pour each bunch into our shallow carbonic tanks where still, grapes aren't crushed from the weight above. By preventing oxidation & forcing yeast to penetrate though the grapes' pores and ferment whole – a light-bodied, bright wine is created. The simple, whimsical label is the perfect fit for this fun, happy wine. The label shows off vineyard manager and Grape Whisperer, Ruben Solorzano's beautiful penmanship.

VINTAGE
Cool breezy conditions during bud break, flowering, and set – created small, loose clusters. We find loose clusters possess intensified aromatics, as each grape has ample airflow around it. The cool spring also pushed back harvest, normally we pick grapes for rose wines in August, but all grapes for Love You Bunches Rose were picked in September and Grenache even trailed into October. Cold temperatures during our night-time picks helped ensure Love You Bunches Rose remained ultra-crisp. We managed to harvest all of the fruit prior to an early October frost that ended the ripening season in many Santa Barbara County Vineyards.
SENSORY
Appearance: Pink tinged with both fiery bright red and fuzzy, happy peachiness. Aroma: Bright red fruit jumps out of the glass with a leap of invigorating energy. This wine is alive! Taste: Crunchy strawberries and firm melon lead the charge of this exceedingly refreshing, bone-dry rose. The palate is focused and high-toned yet fills and coats the mouth with concentration and a long perfumed finish.
Wine Specs
Appellation
Central Coast