Originals Syrah 2014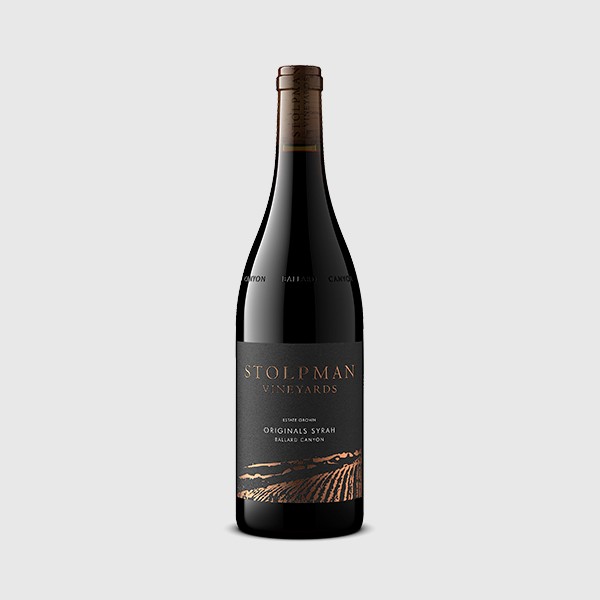 Background
Our Original plantings lie in Block 1 and 2 where the sandstone and limestone bedrock appear on the surface, chunks judiciously mixed into the clay-shale top soil. I find the ground beautiful, with white stones littering the rows mirroring the dirt in so many of the worlds' great vineyards. In 2008, we decided the wine from these older vines should be bottled separately, and the Originals Syrah label was born. Because of Originals vines' age, Ruben Solorzano withholds irrigation to create intense, firm Syrah that carries the true stamp of Ballard Canyon. Tiny grapes create inky dark, brooding, serious wine. Typically Originals requires at least two years in bottle for the boxy, savory notes to turn soft and sensual.
Vintage
Serious and intense, the 2014 is a departure from the more approachable reds of the vintage. Today, the complex Syrah only hints at its true potential. The wine is surely a great and will rival the 2012, which is drinking fantastically today. Raw energy, juicy, with an earthy, smoky frame.
At the Winery
Originals Syrah ferments in unsealed concrete tanks, about 50% whole-cluster. Every effort is made to keep the tannins fine, as the dry-farmed fruit has an extremely high skin-to-juice ratio – especially in a drought year like 2014. Frequent pump-overs gently circulate and wet the cap rather than more-forceful punch down. In perhaps our single largest sacrifice of quantity in the name of quality, only free run juice is bottled. All of the more tannic press wine is excluded from the cuvée.
Sensory
Inky dark, Originals Syrah is tightly wound, strong and lively. It will certainly enjoy a long life in the cellar and reward those with the patience to wait. If opened prior to 2018, please make sure the grill is hot and a ribeye is nearby: this bad boy needs protein.
Wine Specs
Appellation
Ballard Canyon
Vineyard Designation
Stolpman