Own Rooted Field Blend 2018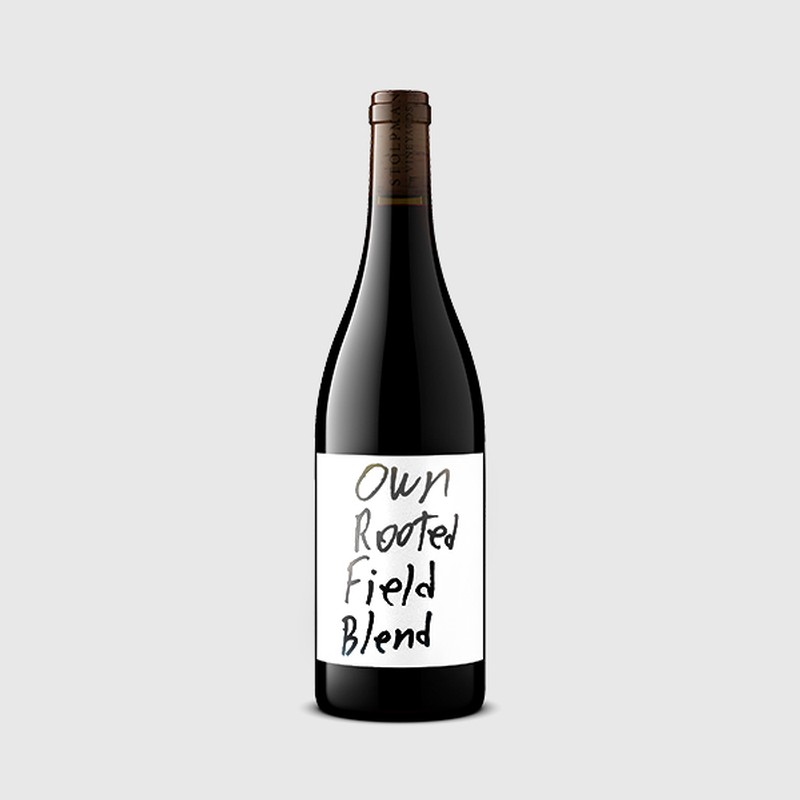 Background
Today, we stand proud with 13 acres of tightly spaced, head-pruned, revolutionary vineyard blocks. These blocks, entirely farmed by hand, singularly represent Stolpman's fanatical pursuit of unprecedented quality. The 2018 Own-Rooted Field-Blend is the first taste of the revolution: Perhaps the purist reflection of the vineyard: completely hands off, uncrushed grapes fermented whole, without any additives or sulfur. The goal here is to make a wine that reflects only our terroir and the mix of grapes we have planted here. Un-grafted Vinifera balance themselves, and we try to capture their most delicate nuance by avoiding extraction or other winemaking influences.
Vintage
Heat spikes define vintages in Santa Barbara County. We are blessed to farm without fear of rain, rot, hail, and humidity. In 2018 the only heat wave we suffered through arrived so early, on July 7; that it didn't impact the fruit ripening or quality. The summer turned into a moderate, steady, dream year when acids hung high as sugar slowly accumulated and intense, nuanced flavor developed. 2018's long, gradual build in sugar and flavor rewards our carbonic wines in particular, as we always risk making light, primary wines when we don't actively extract the flavors and textures of the grapes' skin, pulp, and seeds.
Sensory
The richest, most regal of all of the Stolpman So Fresh family – 2018 Own-Rooted Field-Blend shows up front ripeness and a coating, sumptuous red profile. It pops, sizzles, and impresses like the rest of the So Fresh crowd but the Field Blend brings depth and even more seriousness – a hybrid that can be enjoyed by both the Natty and Classic crowd!
Wine Specs
Appellation
Ballard Canyon
Vineyard Designation
Stolpman