Para Maria Rose 2021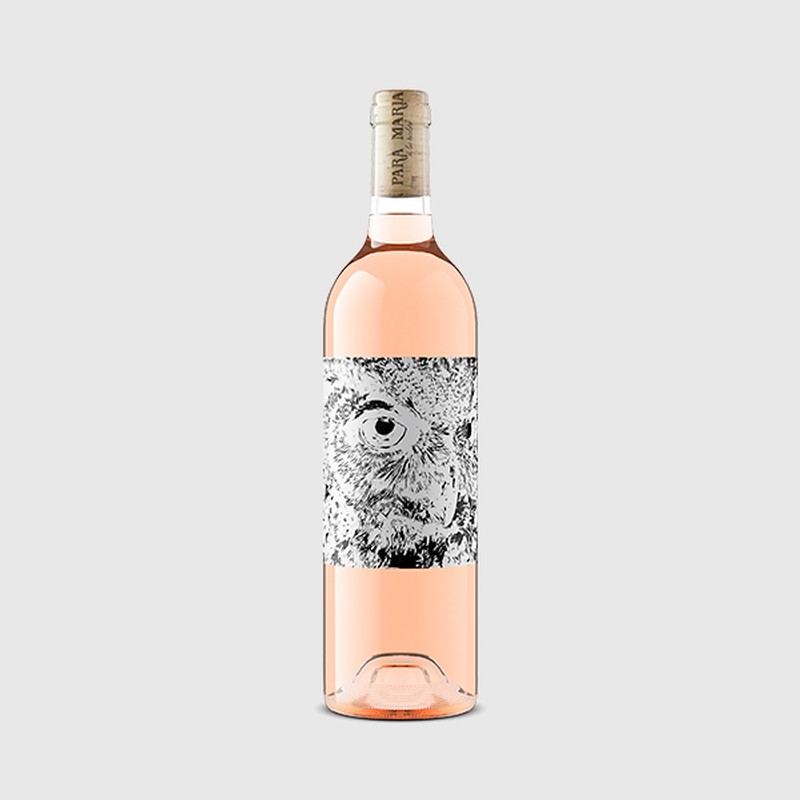 Blend : 45% Grenache / 35% Mourvedre / 20% Syrah
BACKGROUND
Maria Solorzano is shy around visitors and quick to smile. For anyone that sees her in action, it is clear that she leads by the example of her own work ethic. Maria is most comfortable in her routine of perpetual motion out on the vineyard – checking the vines and directing the crew. Maria, solely in charge with a quiet, commanding presence, heads the day-to-day operation at Stolpman. She runs perhaps the hardest working, most passionate vineyard crew in the world. On a daily basis she teaches La Cuadrilla new techniques to execute a constant barrage of experiments – often adapting on the fly – figuring out practical ways of farming ridiculously high-density vineyards by hand, or training canopies for ideal shading and wind-flow.
Label Art : The nickname for villagers from Santa Cruz de las Flores, Jalisco; Maria's hometown, is "Tecolote" – or night owl. The name stems from the popular late night parties thrown in the town. Maria and La Cuadrilla also turn nocturnal for three months out of the year to harvest in the cold night air for maximum freshness. A resident female Great Horned Owl is the most prolific rodent-control beast on the vineyard. Para Maria is a 50-50 partnership between the Stolpman and Solorzano families.
VINTAGE
A cold spring led to a moderate summer without significant heat spikes through harvest. Over-all, the 2021 Stolpman harvest arrived late, with traditional reds beginning to hit peak ripeness at the end of September and through October. The warmer, arid Santa Barbara Highlands vineyard ripened much faster than the much colder Santa Maria sites, with over a month passing in between picks.
SENSORY
Dense strawberry and melon fruit dives deep into a sunburst blast of energy on both the nose and pallet. Fresh herb and wet stone compliment the beaming red fruit finished up with a spritz of lemon. Taut, high-toned, and bone-dry, yet carrying texture and fruit from the front of the palate through the finish.
Wine Specs
Appellation
Santa Barbara County