Ruben's Block Syrah 2012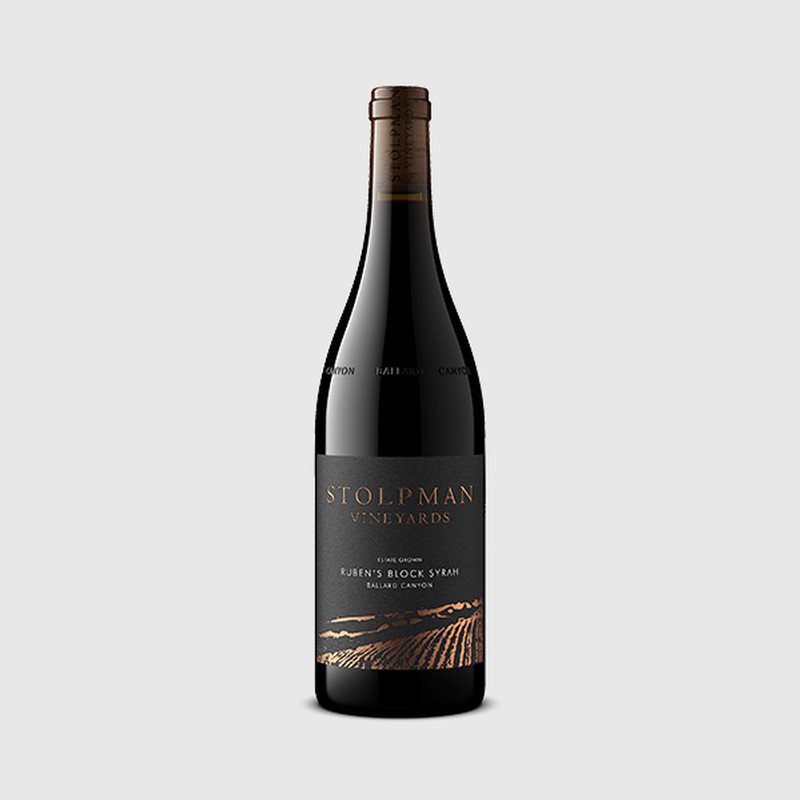 BACKGROUND
In 2006, Tom Stolpman sent Ruben Solorzano to the Northern Rhone on a research trip. Upon his return to Ballard Canyon, Ruben immediately planted his eponymous block on the steepest hill of the vineyard. With vine rows only three feet wide, and spacing only 2.5 feet apart, each pair of vines is trained to one point creating a pattern of triangles, identical to the slopes of Côte-Rôtie. Because of the sheer density, all work in the block must be done by hand. Ruben requires each vine to carry a fraction of the fruit as of a normal, tractor-farmed vine . Because the plant can focus energy on less fruit, heightened flavor complexity develops.
VINTAGE
Ruben's block is generally the tightest, most high strung Syrah of the line-up. Across the range, 2012 Stolpman Syrahs show a mellower, feathery float through the mouth and because of the smooth vintage character, 2012 Ruben's Block offers the highest off-the-shelf curb appeal since the 2008 vintage.
AT THE WINERY
Concrete fermenters, newly acquired for the 2012 vintage, play into the delicate layers of texture and flavor. The insulated cold fruit allows for a gradual and natural increase in temperature – the wine picks up every trace component of flavor and texture through the slow, gentle fermentation. New oak is withheld in an effort not to obstruct the delicate flavors and allow the wine's purity to shine through.
SENSORY
Fresh and deep red fruit shine above the carbon, mineral backbone of the well-structured, extremely age-worthy wine. Compact and exciting, Ruben's Block Syrah packs a walloping amount of dynamic energy into a light weight frame - the power of an all-American V8 combined with the agility of Europe's finest sports car.
Wine Specs
Appellation
Ballard Canyon
Vineyard Designation
Stolpman