Ruben's Block Syrah 2015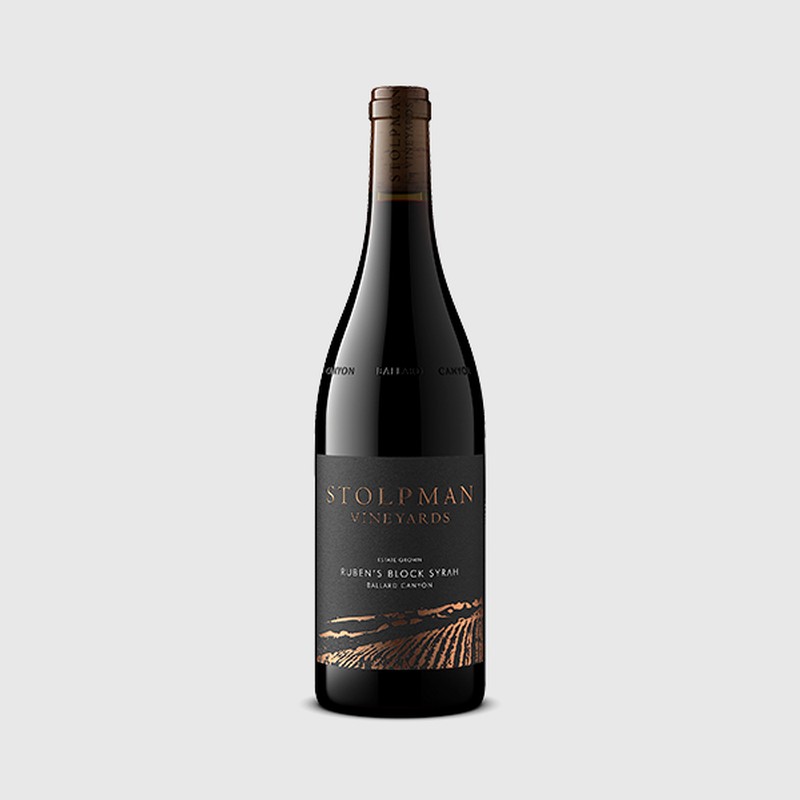 Background
Inspired by the steep hillsides of Cote-Rotie when he traveled there on a 2006 research trip, Ruben Solorzano returned home and planted a vineyard using the exact training technique employed in Cote-Rotie. Planted on the steepest slope on Stolpman Vineyards, over 6,000 vines are neatly stacked 2.5 feet apart. Every 2 vines are trained diagonally towards each other, forming narrow triangles, or Teepees. Two vines angled to one point reduces the amount of shading in the tightly spaced block. The goal of this methodology is to foster root competition for compact vines. Each vine concentrates on ripening only a few tiny, extremely concentrated, vibrantly flavored grape clusters.
Vintage
Ruben's Block broke the style of savory, bright, energetic wines produced from Stolpman Vineyards in 2015. The vines on Ruben's Block ripened less than two tiny clusters each. The low yield translated into layer upon layer of texture and richness.

Sensory
Ruben's Block 2015 invites the taster into a deep, dark, sheltered world of its own, away from the chaos of life outside the glass. Dark blue and black fruits journey through the long, juicy mouthfeel getting richer and richer until the telltale Stolpman Vineyards zing of acid signals it's time for another taste. The most luxurious Ruben's Block vintage in the cuvee's 8 years of production.
Wine Specs
Appellation
Ballard Canyon
Vineyard Designation
Stolpman