Sangiovese 2019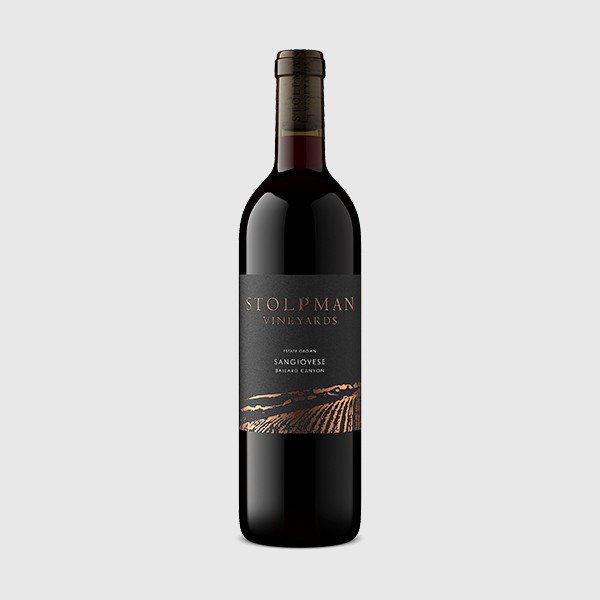 BACKGROUND
Estate Sangiovese comes predominantly from the original 10 acres of Sangiovese Tom Stolpman planted in 1994. The Santa Barbara sunshine and long growing season create a richer, denser version of Sangiovese compared to what is found in the grape's Tuscan homeland. Stolpman's cold nights and Limestone soils retain the acidity that brings our New World version back to balance but without an Old World rustic character. Aged 22 months in neutral large Ermitage 500L french oak puncheons, Sangiovese's tell-tale acidity and tannin have the time to integrate and slip into the rich, ripe mid-palate mouthfeel.
VINTAGE
2019 marked the second vintage in a row without harvest-time heat spikes. Facial Expressions around the team conveyed our shared thoughts and feelings without saying a word – a certain giddiness that we had a shot at replaying 2018 armed with that year of heat-free experience. And, the acids were hanging even higher and fresher than 2018.
SENSORY
The seamless, uber-aromatic 2019 sings a beautifully lifted "spirit note". Misty wild red fruit streaks over woody forest and then washes over malt and fine chalky tannins. The wine is a journey, from the high-tone red fruit, to the forest depth, integrated tannin, and then yet another layer of deeper, riper red fruit. The most refined and compelling Sangiovese we've turned out over the past 20 years.
Wine Specs
Appellation
Ballard Canyon
Vineyard Designation
Stolpman