Uni White 2020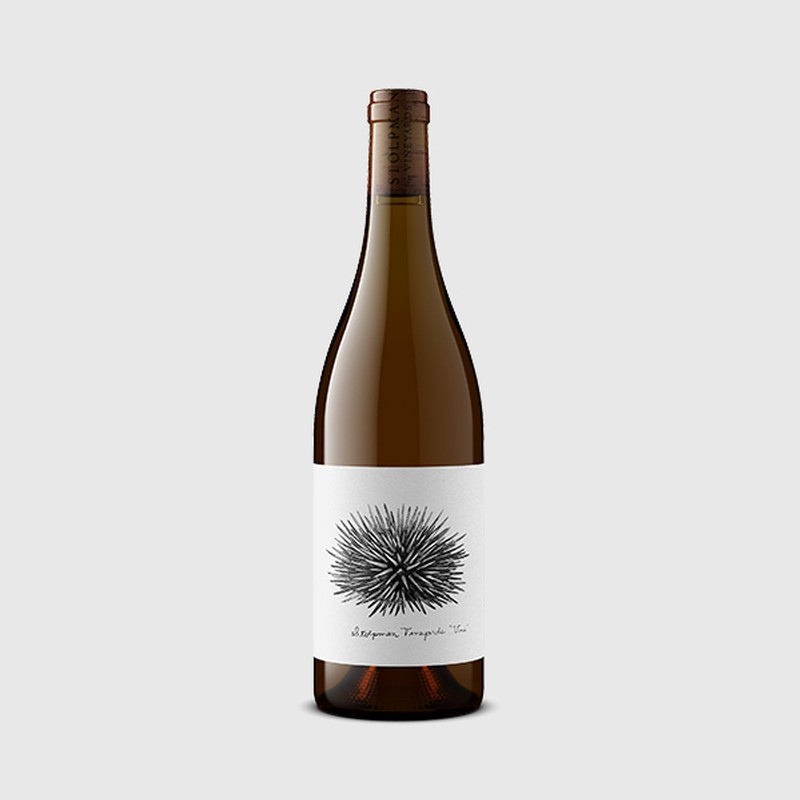 BACKGROUND
Roussanne might be the richest, most decadent white grape in the world of wine. Ripe fruit intensity, and a coating, thick mid-palate deliver a hedonistic "wow" factor not often found in white wines. Because Roussanne spends months ripening on the vine, slowly developing its signature flavor concentration, the tart acidity of the grape often dwindles by harvest time. At Stolpman, we decided zesty Chardonnay would be the perfect blending compliment. The Chardonnay lends a structured back-bone that refreshes the palate once the Roussanne's up-front wave of flavor ebbs. Like Santa Barbara's most famous delicacy, urchin harvested off our Channel Islands, the Uni white wine combines decadent richness with delicate precision. We originally created Uni in 2016 as an exclusive for the Uchi sushi group out of Austin, Texas. Word quickly got out about the wine, with the help of SommTV's promotion of Uni alongside the release of the Delicacy film. Today, Uni can be enjoyed throughout the US, Japan, and Korea.
VINTAGE
The deep-rooted Chardonnay vines (planted in 1994) shrugged off the heatwaves of 2020 and delivered the sought-after brightness to the Uni blend. The late ripening Roussanne fully recovered from the early heat and marched on in ripening for a typical late October harvest.
AT THE WINERY
Unlike the 2016 and 2020 vintages, we preferred the Uni blend clean, and we opted not to stir the lees prior to bottling. The resulting wine has a linear purity but with fine layers of texture filling the mouth.
SENSORY
A depth of honeysuckle elevated via a pineapple bridge to lemon+lime and crunchy pear flesh. Softly billowing in the mouth closing with a precise, clean finish. The most balanced Uni yet, with complementing forces of ripe, rich Roussanne and high-toned Chardonnay. The underlying citrus spray refines and checks the intense concentration of the Roussanne and the wine delivers a delightfully seamless tasting experience.
Wine Specs
Appellation
Ballard Canyon